A heavy-duty lathe is an effective method for the creation of various items. The computer is built to tackle the hardest task formation in a variety of businesses and workshops. It is mainly a user-friendly tool that helps to create a range of wood or metal forms utilizing easy-to-use commands.
How Heavy-Duty Lathe Machines work?
A lathe is a machine tool that keeps the workpiece in two solid and powerful braces called centers or in a screw or faceplate that rotates. The cutting device is rigidly placed and protected in the machine frame, which is balanced against a rotating job.
Heavy Duty Lathe Machines for Different Industries
They are used to execute various metal formation activities in specific industries. Medium duty lathe machines are typically used for commercial applications including bulk metal shaping. A heavy-duty lathe is an effective tool for the production of different products of various particles.
Heavy-duty lathe machines are suited, sturdy machines to ensure a longer life and efficient operation in large-scale metal and woodwork. These state-of-the-art machines are equipped with state-of-the-art technology to ensure the highest and best service output using relatively fewer resources.
They are primarily designed for high-end lathe machining. However, this tool is also capable of performing several tasks on hard metal sheets and provides high-precision performance.
The delivered heavy-duty lathe machine is responsible for turning the workpiece on its axis for activities such as sanding, cutting, and drilling.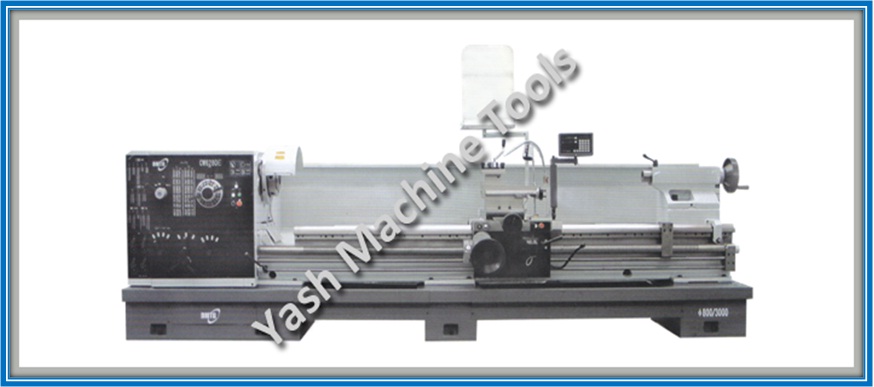 Various Heavy-duty lathe machines are being used in industries
1.Heavy-duty lathe machines:
Heavy-duty lathe machines are among the most commonly used lathe machines owing to their excellent efficiency and quick performance. It is known for metal spinning, metal processing, woodturning, and metal production in different industries, like power plants, steel plants, oil and mining, shipbuilding, repair shops, print textiles.
Features Heavy-duty lathe machines
Induction Flame Hardened Bed Ways
Induction Hardened Headstock Spindle and Tailstock Spindle
Gun Metal Bushing with Apron and Drum Pulley
Great performing roller tapper and ball bearing
Strong Cross-Slide, Carriage, and Equipment After

2.Extra Heavy-duty lathe machines:
The swing of the bed for these devices ranges from 630 mm to 1600 mm based on the size. Except for this, extra heavy-duty lathe machines offer greater results and energy results relative to other lathe machines. Because of all these characteristics, it has a wide variety of functions in different industries, including shipbuilding, steel and iron plants, paper making, etc.
Features of Extra Heavy-duty Lathe machine
Strong efficiency;
Solid building
The raw material is specifically chosen for each item.
The accuracy of the machine is measured according to high precision requirements.
The lathe has been one of the very popular machine tools since its creation. The importance of a multi-purpose tool has rendered it a widely sought-after machine in sectors such as iron and steel, timber, plastics, and power plants. The effect of new technology has contributed to the development of computerized lathe machines. This technology is used to deliver quickly and efficiently& eliminates human error.