Using an SPM machine is a great way to reduce the amount of human errors that can occur, and also to reduce the amount of time it takes to do the same task. With this type of machine, you will be able to get high levels of productivity, and you will also be able to get the job done at a much lower cost.
What is Side Frame Milling SPM Machine?
Compared to conventional milling machines, the Side Frame Milling SPM machine is designed to provide high accuracy and productivity. It also boosts productivity by enabling simultaneous machining of different segments of a single component.
The Side Frame Milling SPM machine was designed for a customer who required the ability to drill four equidistant holes on the same component at the same time. In order to accomplish this, the machine was designed with nine axes. The machine also comes with a hydraulically operated automatic clamping system that clamps multiple components at the same time.
This particular machine is a high speed milling machine that is ideal for repetitive production tasks. It comes with four spindle units and is also hydraulically generated. It is also equipped with an automatic cycle system that clamps jobs in the system. It can work with four, eight or even more stations at a time.
What is Press-O-Matic SPM Machine?
Known as precision action machines, Press-O-Matic SPM machines use hydraulic technology and robotic features to ensure accuracy. They work dynamically for long periods of time, providing accurate results. Using these devices can reduce manufacturing costs and increase output productivity.
Designed to meet the specific needs of customers, the Press-O-Matic SPM machine can be configured to suit your requirements. It is an effective and economical machine that delivers excellent output quality.
This machine is a specialized design that gives an edge to any industry. It can be used for various applications including forming, drilling, boring, and turning.
It is an efficient machine that produces a variety of parts and parts assembly. These machines are able to work with 4-8 stations simultaneously.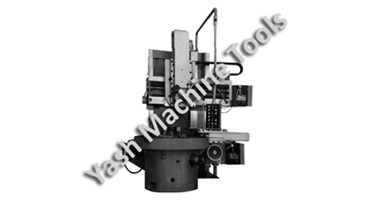 Special Purpose Machines are Designed to Operate Continuously
Using Special Purpose Machines is a good way to improve the quality of products and increase the productivity of workers. These machines are generally designed to operate continuously, with minimal supervision. These machines also increase productivity and reduce errors and human fatigue.
These machines are used for various purposes in various domains, such as automotive, diamond, textile, and material ventures. These machines are designed to improve productivity by three to ten times. The productivity of a Special Purpose Machine can vary depending on the machine model.
Some of the common special purpose machines are a rotary machine, a cam operated machine, and a pneumatic machine. All these machines are designed to increase productivity. They are also designed to meet specific production requirements.
High Productivity at Low Cost with SPM Machines
Using Special Purpose Machines (SPMs) offers high productivity and low costs. These machines are designed to work with special manufacturing processes. A well-designed SPM is economical to operate and easy to operate by just one person.
SPMs are designed to provide high productivity for a given production volume. Depending on the type of application, an SPM is capable of producing 3 to 10 times more parts per hour than conventional machines. Moreover, they are designed to offer superior versatility to minimize costs.
A Special Purpose Machine (SPM) is an automated machine. It uses logic controls to perform tasks at a high speed. It may be pneumatic, hydraulic, cam operated, or programmed. They are designed to perform a specific application, such as drilling and riveting operations, super finishing the surface of a component, or other similar tasks.
SPM Machines Reduce the Possibility of All Sorts of Human Errors
Using a Special Purpose Machine can increase your productivity by at least three times. This is because the SPM is designed to handle the most demanding jobs. This includes high volume, multi-operational machines. These machines have many benefits, including high quality and low cost of production. These machines are also designed to reduce the possibility of human errors.
One of the most important features of these machines is the ability to run the job continuously for 24 hours without supervision. The machine is also designed to produce the best quality parts. The machines are made from the best materials in the industry.
The Bottom Line
Various types of SPM machines are used for manufacturing different types of components. They can be used to produce wheel flange, shifter cam, clutch sleeves, etc. They are designed to manufacture products in large quantities. These machines are specially designed to manufacture the components that are used in mass production.
These machines are designed to provide high productivity at low cost. They are manufactured to ensure consistent accuracy. They are also designed to minimize operator skill dependency. Usually, there are two types of these machines. The first type is known as the general-purpose machine and the other one is known as the heavy duty SPM.