Whether you are new to CNC cutting machines there are a few things to keep in mind when choosing a machine. You'll want to consider the features of the machine you're looking at, as well as the benefits it can bring to your business.
Why to Choose CNC Cutting Machine?
Whether you're looking for a new CNC or laser cutting machine, you have a few factors to consider. Choosing the right tools will help you get the most out of your project. It will also make your job easier and more efficient.
Both CNC and laser cutting machines are capable of producing detailed shapes. However, the CNC has a few extra features that help it out.
For example, the CNC can cut straight lines, curved lines, and diagonal lines. It can also cut through thick materials. And, as a result, it's safer than manual machining. It's also much cheaper to buy.
The CNC is also capable of producing three-dimensional cuts. It works in conjunction with computer-aided manufacturing software, which enables it to run without the aid of an operator. This software can also be used to automatically evaluate finished products.
Laser cutting, on the other hand, uses a high-powered laser to cut designs. However, the laser has several disadvantages. First, it can burn the surface of the material it cuts. Second, it's not as precise as the CNC. And, it can also be more expensive.
The most important factor in choosing the right CNC or laser cutting machine is the type of tool you use. Choosing the right tools is essential for precision and efficiency. Choosing the wrong tool could cause your project to fail.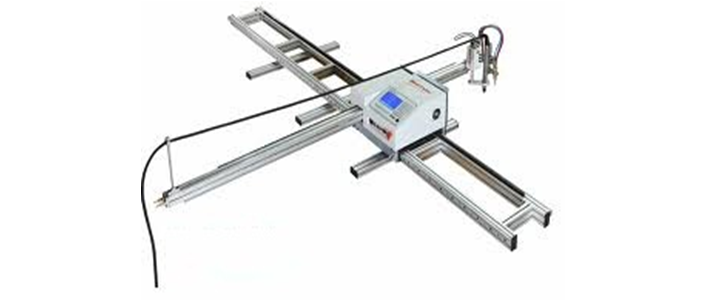 What is the Difference Between CNC and Laser Machine?
Basically, there are two types of cutting machines that you can use for different purposes. One is a laser, and the other is a CNC cutting machine. The laser cuts materials using a focused beam of light while the CNC machine uses a spinning cutting bit. The differences are relatively small, but both are capable of producing complex and detailed parts.
In general, lasers are a lot easier to use than CNCs. They also offer the highest level of accuracy. The laser is also capable of processing a wide variety of materials. They are a good choice for rapid prototyping.
Also, laser optics must be handled with great care. If not properly handled, they may be rendered useless.
Lasers are also capable of cutting thick material. For example, a typical laser can cut up to a half-inch thick workpiece. A CNC machine, on the other hand, is best suited for cutting thicker materials.
With the right tools and maintenance, both laser and CNC machines can be used for a variety of different jobs. Lasers are ideal for engravers, printers, and 3D designers. They can also be used for jewellery making and paper crafts.
What makes CNC Machine Different from 3D Printer?
Whether you're a product designer or business owner, you may have to choose between a CNC cutting machine and a 3D printer for your manufacturing process. Both technologies have their advantages and disadvantages, so it's important to evaluate both workflows and make an informed decision.
CNCs are capable of producing smoother surfaces and higher tolerances than 3D printers. The quality of the final part is also dependent on the type of machine you choose.
For smaller jobs, a 3D printer is usually easier to operate. A CNC can be used to make a variety of different types of cuts, from angled cuts to straight cuts. It can also be used to cast, mould, and make jewellery. Some industrial machines are even like mini factories.
The Bottom Line
The CNC is an electronic device that controls the cutting system according to the user's setups and the specifications of the components that are to be worked on that are input into the machine beforehand. Modern technology is used by CNC cutting machines to deliver improved finished goods to clients. These higher processing machines will satisfy your demands whether your company produces large equipment, operates a storefront, or provides metal service.