Introduction of Machine in India
It was more of hand operated tools which could be seen in India until Second World War. Though simple mechanisms were used in the place of little advanced semi-automatic equipments, British Rule in India remained one of the prominent reasons to introduced imported in India.
Industrialization Start-Up
Engineering firms established in India under British control was the initial step ahead in bringing some economic changes in India. Later Independent India witnessed gradual changes in industrial economy with process of five years plan which resulted in inception of equipments manufacturing industries and HMT begun in 1953 was one of the best examples.
Industry During 1960
The years of 1960s witness considerable improvement in machine where new ideas were imported due to India invited International support in terms of technical assistance. As a result drastic revolution took place in terms of manufacturing newer range of apparatus in which presses and gear cutting systems remained prominent.
More International Range of Machine 
1980s remained remarkable in the history of machine manufacturing in India which encouraged India to invite license agreement between other nations like Japan in order to produce diversified forms of models supporting large spectrum of engineering industries in India and abroad.
Global Market for Machine Tools and Role Played by Indian Industry
When it comes to International market for equipments, in spite of coping up with their production, India stood in the last few positions in ranking. The main reasons behind this set back had been unsupported technical advancement in domestic circumference and failure to match international competence.
Lack of Technical Talents
Many researches and reports came out with the impression that it was due to lack of technically skilled people that Indian industry could not reach the top position in the market. This situation was found to be there until 2004. Though there are many number of apparatus manufacturers in India, when it comes to global expectations machine tools were prepared on small scale basis.
Change in Trend with CNC to cope up International Market
The trend began to change when equipments were designed to suit heavy engineering industries with technologies suitable for global industrial expectations. CNC lathe have made remarkable changes in Indian industry's outlook. This technology was found to meet the international standards in working mechanism and supported for fast, reliable and risk free machining operations.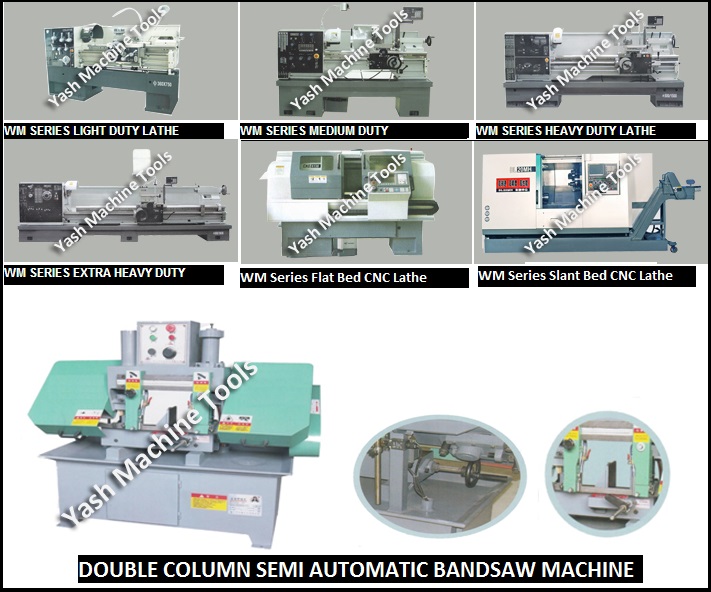 Indian Apparatus Suppliers
We are a leading manufacturer and supplier of various systems that are suitable for small scale as well as large scale heavy engineering industries. We offer broad gamut of workshop apparatus including lathe, radial drill, milling, bandsaw, etc at standard form as well customized as per consumer preference. Our CNC embedded have huge demand in India and abroad for its impeccable performance.
Conclusion
Indian Industrial Revolution paved way for several manufacturing unites of tools industries in India, however, when it comes to technical advancement, it took several years to reach a standard position in the global market.