The turret milling machine is one of the most versatile vertical milling machine used in mass production centers and requires certain features to perform effectively.
What is the operation different between turret and other vertical millers?
Turret millers are advancement to bed vertical milling machine. In the bed milling, the vertical spindle moves up and down while the table, which is attached to the knee, moves perpendicularly. In turret mill, the spindle is stationary and the table can be moved both up and down as well as sideways with respect to the spindle. Furthermore, this equipment allows the spindle to be raised and lowered by adjusting the quill and the whole spindle head can be turned to a particular angle(swivel) to effect angular cuts.
Performance requirement in mass production centers
Mass production centers are characterized by high repetitive works. A similar component is milled very many times. The mill to be used must therefore allow for different type of milling operation to be carried out upon setting the work piece. In this machine, the spindle can be raised, lowered, turned to any angle. In addition, the table has 2 axis movements in the X and Z direction. A combination of these movements enables a series of operations to be done within a short time. For example, straight faces, angular faces, slots, keyways and other operations can be performed on the same work piece after clamping. This saves time and cost of clamping and moving materials.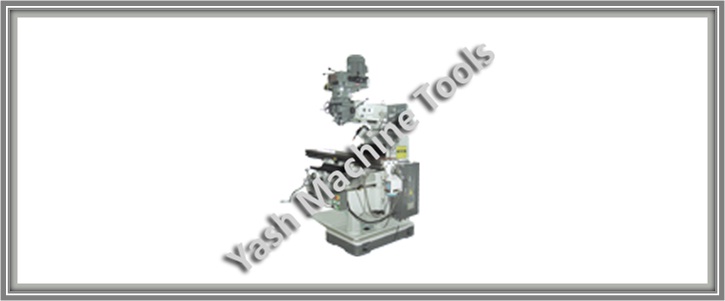 Speed requirement in high production centers
The turret milling machine have a wide range of speed and this increases the quality and performance in mass production centers. The geared or Vee belt drives provide different spindle speeds to match different cutting speeds specified during the manufacturing process. Since the optimal cutting speed depends of material, surface finish, diameter, turrets with wide range of speeds are preferred.
Milling of inclined faces
Milling of angular faces and tapered solid materials is challenging in mass production centers. The turret mill qualifies in terms of performance as the spindle can be adjusted to any angle. This allows for milling and surfacing, angular edges and faces.
Versatility in high production centers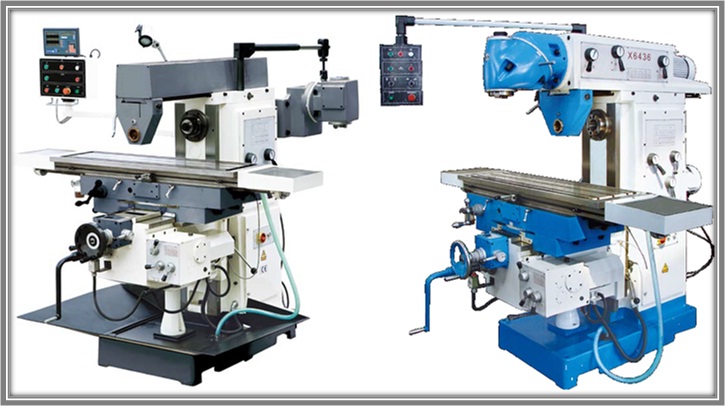 Vertical milling and horizontal milling are the most common milling. By swiveling the head of universal milling machine, it is possible to convert it from a vertical miller to the horizontal one. This is particular useful for jobs that require horizontal milling. Instead of using two machines, one machine can perform light duty horizontal milling.
Precision and accuracy
The accuracy of the milling operation is imperative in mass production centers. In this machine, precision and accuracy are guaranteed through micrometer scale adjustment on the quill to ensure that the height of spindle can be adjusted to the required height. The accurate movement of table, spindle and knee are adjusted through graduated reading on the knee crack lever, cross feed crank lever, longitudinal table feed lever, feed rate lever, spindle speed feed adjustment, as well as fine spindle speed adjustment lever.
Safety and control features
To operate effectively in mass manufacturing environment, the turret must be equipment with advance safety and control features. These include quill lock lever to prevent movement, feed direction control, easy T slot camping mechanisms, automatic and manual feed control, digital output, adjustments for knee, saddle and table, backlash adjustment and power feed tripping switch