The European aerospace industry stands as a pinnacle of technological achievement, pioneering innovations that shape the future of flight and exploration. At the heart of this industry's success lies precision engineering, and one of the key tools driving this precision is advanced milling machines. In this article, we explore how the European aerospace industry is harnessing the capabilities of cutting-edge milling machines to manufacture precision components that push the boundaries of aviation and space exploration.
Introduction
The European aerospace industry stands as a testament to human ingenuity, with achievements ranging from commercial aviation to interplanetary exploration. Central to these accomplishments is the precision engineering that ensures the safety, reliability, and performance of aerospace components. Advanced milling machines are indispensable tools in this pursuit, enabling the aerospace industry to create precision components that drive the boundaries of what's possible.
The European Aerospace Industry: A Legacy of Excellence
Innovation and Collaboration
The European aerospace industry is renowned for its culture of innovation and collaboration. From research institutions to multinational corporations, stakeholders work together to push the envelope of aerospace technology.
Striving for Excellence
Excellence is a hallmark of the European aerospace industry. It's not just about meeting standards; it's about setting new benchmarks and consistently exceeding expectations.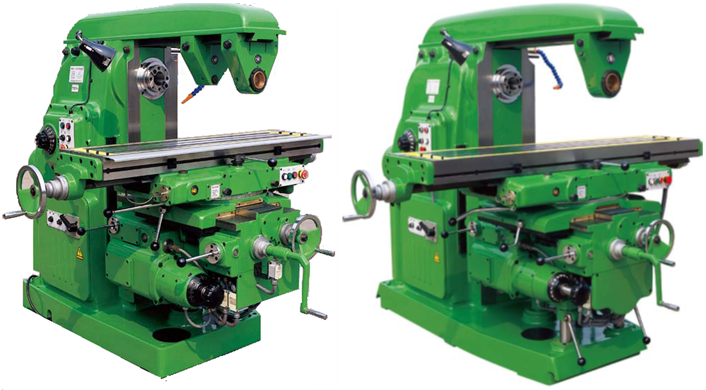 Advanced Milling Machines: Precision Redefined
High-Performance Machining
Advanced milling machines bring a new level of precision to aerospace manufacturing. These machines are equipped with cutting-edge technology, such as multi-axis capabilities and high-speed machining, enabling the production of intricate components with micron-level accuracy.
Complex Geometries and Materials
Aerospace components often feature complex geometries and are crafted from a diverse range of materials, from lightweight composites to high-strength alloys. Advanced milling machines are designed to handle these challenges, providing the versatility needed to work with various materials and create intricate shapes.
Pushing the Boundaries of Precision
Engine Components and Turbines
Milling machines play a critical role in manufacturing aerospace engine components. From turbine blades to combustion chambers, these machines ensure the precise dimensions and tolerances required for optimal engine performance.
Structural Elements and Aerostructures
The structural integrity of aerospace vehicles depends on precision components. Milling machines are used to create aerostructures like wings, fuselage sections, and landing gear components, ensuring that these elements can withstand the rigors of flight.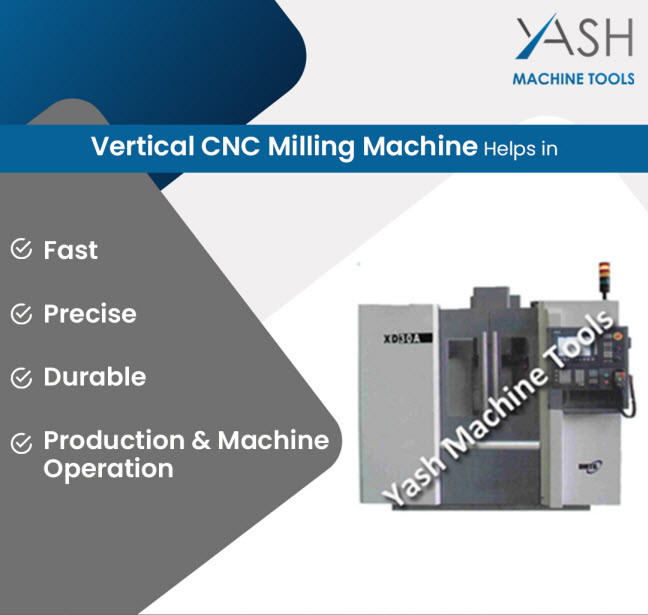 Efficiency and Productivity
Reduced Lead Times
Advanced milling machines contribute to reduced lead times in aerospace manufacturing. The ability to swiftly produce precision components accelerates the overall production process, allowing for faster assembly and testing.
Rapid Prototyping and Testing
Milling machines facilitate rapid prototyping and testing of new designs. Aerospace engineers can quickly iterate and refine components, ensuring that they meet performance requirements before being integrated into larger systems.
Meeting the Demands of Future Aerospace
Lightweighting and Fuel Efficiency
Fuel efficiency is a paramount concern in aerospace. Advanced milling machines enable the creation of lightweight components that contribute to fuel savings, enhancing the environmental sustainability of aerospace operations.
Space Exploration and Beyond
As space exploration advances, milling machines play a crucial role in manufacturing components for spacecraft and exploration vehicles. These machines contribute to the production of everything from satellite components to habitats for future lunar and Martian missions.
Collaborative Synergy
Industry-Academia Partnerships
To drive continuous innovation, the aerospace industry collaborates with academia. Research institutions and universities contribute to the development of new milling techniques, materials, and processes.
Supplier Collaboration and Integration
Aerospace manufacturers collaborate closely with suppliers to ensure a seamless supply chain. Integrated systems and just-in-time manufacturing rely on precision from start to finish.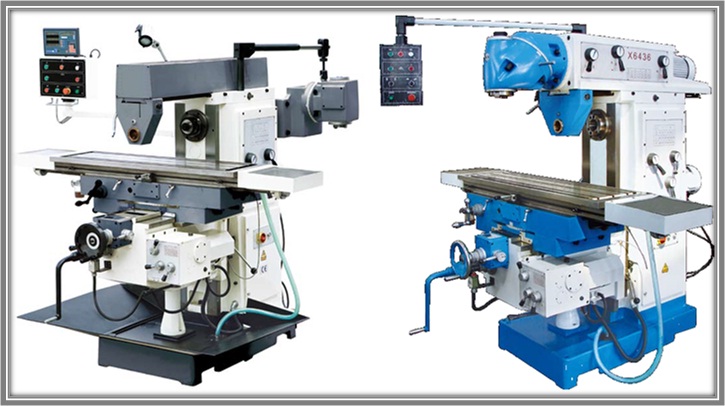 Challenges and Technological Evolution
Skilled Workforce and Training
Milling machines require skilled operators who understand both the technology and the intricacies of aerospace manufacturing. Workforce training and education are pivotal to maintaining a skilled workforce.
Adoption of Emerging Technologies
As new technologies emerge, the aerospace industry must stay agile. Adapting to trends like additive manufacturing and digital twins ensures that milling machines remain at the forefront of aerospace innovation.
Conclusion
As the industry continues to evolve, the partnership between human expertise and cutting-edge technology remains at the heart of aerospace manufacturing. Advanced milling machines serve as instruments of precision, enabling engineers and artisans to transform raw materials into components that withstand the extreme conditions of aerospace environments.
From the intricate design of engine components to the creation of aerostructures that shape the contours of flight, milling machines play an irreplaceable role in the aerospace journey. They not only ensure accuracy and reliability but also empower the aerospace industry to remain at the forefront of innovation.
Looking ahead, as aerospace technology ventures into new horizons, from electric propulsion to interstellar exploration, advanced milling machines will continue to be essential enablers. By bridging the gap between imagination and reality, these machines empower the aerospace industry to soar to new heights, both in our atmosphere and beyond.
In the skies and among the stars, the European aerospace industry's reliance on advanced milling machines is a testament to the remarkable synergy between human creativity, ingenuity, and the tools that bring dreams of flight to life. As we stand witness to the marvels of aviation and space exploration, we are reminded that every precision component, every soaring aircraft, and every spacefaring vehicle owes a debt of gratitude to the precision and innovation enabled by advanced milling machines.