Investing in various tooling and machine parts can become very expensive, if not impossible. Then, the question becomes: Which Press Brake Machine should you purchase? Let's see what to look for before making a decision. Listed below are some key points to keep in mind when purchasing a Press Brake Machine. They include cost, durability, reliability, and energy savings. So, what should you look for in a Press Brake Machine?
What is the Cost of Investing in Press Brake Machine?
In the case of a complex part, investing in multiple press brake tooling can be costly. Each tool needs to be "timed out" to a common shut height before it can be used. Custom tooling is an option because the cost of setting up each tool and its associated part handling is minimized. It is important to know the price range of the different tooling before you invest in them.
Why look for Reliability in Press Brake Machines?
The reliability of a press brake machine depends on its design, materials, and process. Modern press brakes are designed to maximize safety during operation, often exceeding industry standards. These modern designs help ensure the safety of both the operator and the material being bent. It also saves time and money by minimizing labour intensity.
What is the Need for Durability in Press Brake Machines?
The construction of a press brake depends on the type of metalworking process it is required to perform. Some components of a press brake machine may require modifications during installation. The process of designing these machines involves 3D imaging of different components to determine how rigid they should be. Designers make sure that each component is sturdy enough to withstand the metalworking process. In addition to cutting, press brakes also bend metals at predefined angles.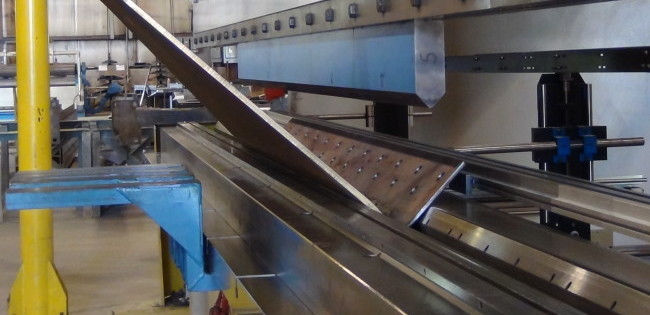 Why Press Brake Machine should be Energy-Saving?
An efficient and modern press brake machine can reduce energy consumption by nearly five hundred kilowatt-hours per year. Electricity consumption is mainly associated with cutting and cooling processes. The energy efficiency of hybrid systems is particularly impressive. They can save up to seventy-two percent of power consumption while running and using fewer resources during standby periods. Additionally, they save up to five per cent of oil. They also require less maintenance than conventional machines, which are a valuable investment.
Why Look for Metal Type in Press Brake Machine?
There are two primary types of metal type press brake machines: bottom bending and air forming. Both require different tonnages. The higher tonnage is suitable for bending thicker metals. The lower tonnage is suitable for bending thinner metals. Likewise, the bending length determines the thickness of the metal sheet that can be shaped with a press brake. Here are some tips to choose the right press brake for your needs:
What Size is Good in Press Brake Machine?
Before you begin shopping for a press brake machine, consider the type of metal you will be bending. For example, bending 1.5m of three-mm steel requires a press brake with a tonnage of eight tons per meter. The tonnage rating of your machine will determine how big your machine will need to be to accomplish the job. Tonnage is usually calculated by measuring the length and width of the die opening. More tonnage is needed for thicker materials than for thinner materials, and vice versa. Also consider what types of metals you will be bending, as soft materials need a smaller machine.

The Bottom Line
The answers to the commonly asked questions above will assist you in choosing the greatest qualities in a press brake machine and help in purchasing the best equipment. So, in order to reap the most benefits from the press brake machine, seek characteristics that meet your needs.