With rising technological development, companies need various machine tools and equipment to meet rising demands. If you are into the manufacturing business, you should know which machine tools are used in the industry to ensure that your products are keeping up with the market trends and save time and money in the production process. Learn about the various machine tools and their applications to make an informed choice.
Top 5 Machine Tools & Their Applications!
Degree Cutting Bandsaw
Degree cutting bandsaw helps to cut a variety of materials. The versatility of the bandsaw enables the businesses to give hard materials the desired shape and structure. The best thing about a degree cutting bandsaw is that it caters to a wide range of material. Moreover, they are equipped with many accessories to help businesses cater to a variety of projects with efficiency.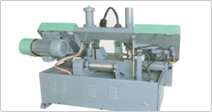 With a bandsaw, you can focus on creativity and accuracy. Depending on the flexibility of the degree cutting bandsaw, you can use this tool in industries such as wood, steel, automotive, construction, and several other industries.
Sheet Folding Machine
Sheet folding machines assist you in curving and folding different materials to achieve the desired outcome. In the metal industry, manufacturers are required to bend metal sheets at an angle to achieve the desired result. Sheet folding machines uses tension and compression to create a sophisticated product. Additionally, the machine enables the manufacturers to set-up multiple parts that are otherwise hard to work with.

Sheet folding machines offer businesses an innovative opportunity to mold the raw materials into sophisticated products as per their needs. These machines are popular since they can be customized with different accessories and cater to the needs of various industries.
Pipe Bending Machine
Pipe bending machines help in bending pipes and tubes of different materials. Industries such as automotive, plumbing, architecture, and others consistently use the pipe bending machine for curving pipes and other industrial purposes. Whether you are working on bending a small piece of pipe or a large one, this equipment works perfectly without using any high-level energy or force. If you are looking for an ergonomic solution for bending hard material pipes such as steel, aluminium, or others, then a pipe bending machine is the ideal solution.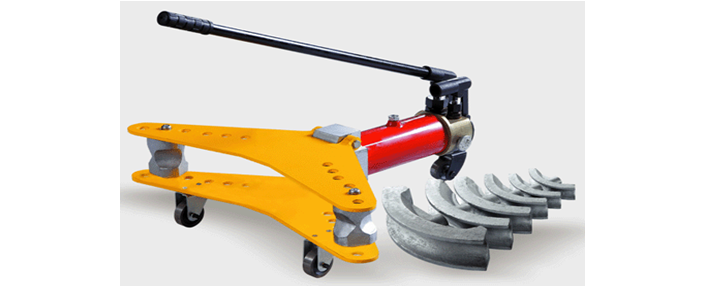 Surface Grinding Machine
A surface grinding machine is an equipment that helps to produce a smooth finish on metallic or nonmetallic materials. Often times, surfaces such as steel, aluminium, granite, and others require an even finish and include removing excess material. The even finish material is then polished to achieve the desired outcome.
The surface grinding machine helps manufacturers achieve dimension and high-surface quality. Surface grinding machine is compatible with various materials you can expect an incredible degree of precision. You will find that surface grinder is available in automatic and semi-automatic versions to meet all your finishing needs.
Hydraulic Press Machine
The hydraulic press machine is the staple of the manufacturing industry. With the advent of this versatile tool, you can turn metallic objects into sheets of metals. You can use the machine for sheet manufacturing, deep drawing, punching, forming, molding, and others.

If you are looking for a reliable and cost-effective solution to help you mold the most complex parts, a hydraulic press machine is an ideal solution for your business.
The Final Word
While these machines have found widespread use in almost every industry vertical, it helps to learn whether they are suitable for your business. To ensure that you make the right decision, you can consult with an industry expert. They have the knowledge and the expertise to guide you through the process and suggest an appropriate solution.