Among the many different types of CNC Milling Machines, Vertical machines are the most cost-effective and flexible. These machines can be used in a variety of applications and are ideal for the electronics industry. This article will provide an overview of these machines and the capabilities that they offer. Learn how they work and how to find the best CNC Milling Machine for your needs. This article also examines the benefits and disadvantages of each type.
Vertical CNC Milling Machines are the Most Cost-effective
While there are many benefits to purchasing a vertical CNC milling machine, a lot of businesses find that horizontal machines are much cheaper to buy. The main difference between these two types of machines is the number of axes of motion. Horizontal milling centers allow for more flexibility in movement, such as the ability to rotate a tool. A vertical milling machine, on the other hand, only has one axis of motion – the tool axis.
The advantages of vertical CNC milling machines over their horizontal counterparts are clear: vertical machining centers require less space and can operate at a lower cost. In addition, the machines are easier to set-up and use. And, they can hold tight tolerances. Some of these machines can even be used to make CNC routers. A vertical CNC milling machine is the best choice for many industries. If you need a milling machine with multiple axes, you can combine both with a horizontal milling machine to make it more efficient.
CNC Milling Machine offer Diverse Capabilities
The CNC milling process consists of a series of operations that can be performed using the machine. The choice of these operations is dependent on the type of piece that needs to be made, the desired finish, and other features. Milling machines are ideal for forming finished parts from blocks of material. During the first operations, the larger tools are used to quickly carve away the material and fasten the process until the finished piece resembles the desired shape.
CNC milling machines have a high production capacity and are designed to run continuously for long periods of time without stopping. These machines are designed to run continuously and do not need operators to monitor the process. This means that they can run twenty-four hours a day, seven days a week without compromising the quality of the end product. They also do not require many employees, and can often be run by two people during a single shift.
CNC Milling Machine are Ideal for the Electronics Industry
The benefits of a CNC Milling Machine are numerous. Unlike 3D printing, this process produces precision products quickly and with more material variety than 3D printing. There are several different types of CNC Milling Machines to meet all types of business needs. A CNC Milling Machine is ideal for the electronics industry because of its high-precision level and ability to handle intricate parts. Its versatility also makes it a good option for prototypes and small production runs.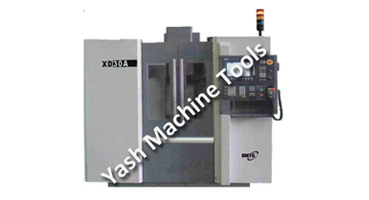 The electronic component industry has become increasingly competitive, requiring accuracy, speed, and cost control in order to keep up with the demands of consumers. To be competitive, semiconductor companies must choose a CNC milling machine partner with a proven track record of accuracy, precision, and reliability. The following are some reasons CNC Milling Machines are ideal for the electronics industry. These reasons alone should convince you to invest in one.
CNC Milling Machines Use a Cutting Tool to Perform Cutting and Shaping
CNC Milling Machines utilize a cutting tool that performs several functions, including milling, drilling, and shaping. The process begins with the workpiece being moved to the correct position for CNC-based instructions from CAD or CAM software. The cutter can perform cuts in three ways: it can feed the workpiece into a stationary tool, move through the workpiece, or both move simultaneously. The cutter's speed and feed rate can also be varied, depending on the cutting requirements.
The process typically consists of several operations, which depend on the material, shape, and size of the raw piece. The CNC milling machine uses a cutting tool to perform cutting and shaping on three or more axes. The X-axis represents horizontal movement; the Z-axis is vertical, and the W-axis is diagonally across the vertical plane. Most CNC milling machines have three or five axes, allowing them to perform multiple cutting operations simultaneously. A CNC milling machine is capable of creating parts with complex shapes that are not possible to make using traditional methods.