Whether you are working on a heavy project or just want to create a few small objects, a Heavy Duty Lathe Machine is the best tool for the job. These machines are strong enough to handle most projects, and they come in many different sizes, so you can find the perfect one for your needs.
What are the Features of Heavy-Duty Lathe Machine?
Heavy Duty Lathe Machine, the model is available in various versions. The machine features a high-power motor and high accuracy. It is suitable for a wide range of industries. It can be used to process metals and other materials.
It has a high precision and flexible operation. The machine is very safe and convenient to use. The machine can be supplied with coolant systems. It is also available with shafts. It also features a large variety of accessories. It can be used for a variety of materials such as stainless steel, brass, nickel and tantalum. It can also be used for linear TIG welding. It is also available with a dual rail system. It can be retrofitted or reconditioned.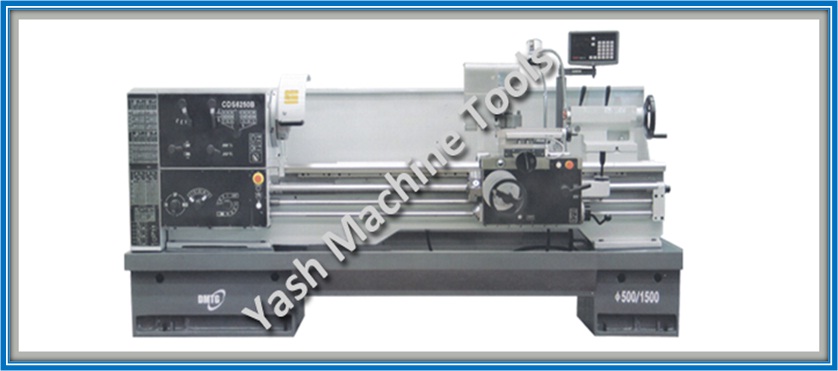 What are the Benefits of CNC Heavy Duty Lathe Machine?
Unlike the conventional turning lathes, a CNC heavy duty lathe machine is used to process large metal parts. Depending on the application, the bearing capacity of a CNC lathe can range from 16 to 63 tons.
The machine has a large tank of cooling lubricant to ensure the optimal performance in heavy metal processing. This machine is designed for maximum precision and reliability.
A CNC lathe machine is also a flexible machine tool that can be used to process a wide range of materials and shapes. It can process both internal and external cylindrical surfaces as well as conical surfaces. The machine also has the ability to process rotating surfaces. A CNC lathe is widely used in many industries.
A CNC lathe is a type of machine tool that can be programmed directly on the machine. It can also be operated off-line with the help of a CAD/CAM system. The machine is a reliable piece of equipment that produces precision round shapes. It is suitable for processing plate, spiral, and shaft workpieces.
Modern CNC lathes are also equipped with a second turret. The turret can accommodate up to 24 stations. These lathes can be operated by operators who have a lot of experience.
A CNC lathe can be programmed to cut dovetail slots, T-slots, and dovetail slots. It can also be used to process various types of threads. The machine can also be equipped with taper attachments and shafts.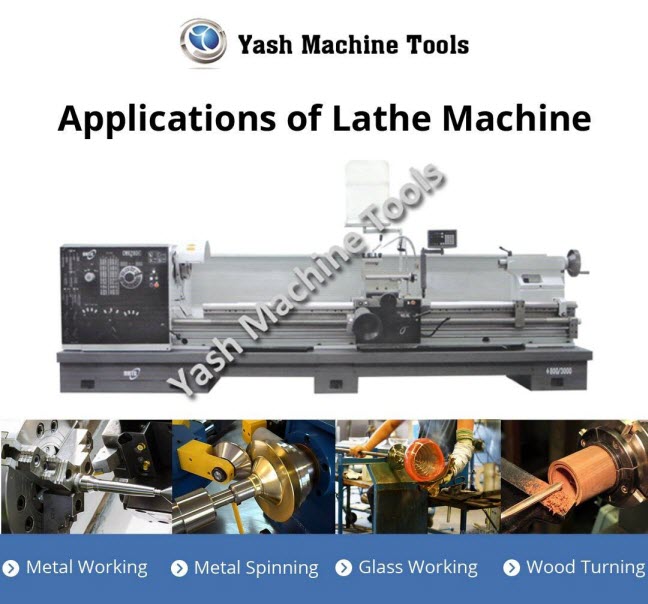 Yash Machine Tools Lathe Machine
Yash Machine Tools has released heavy duty lathe machine is capable of turning large diameter parts in an incredibly short amount of time. This machine is well suited for heavy duty applications. We also provide service support to keep your machine in tip top shape. Yash Machine Tools company also provides warranty and spare parts to ensure that your machine is always on the job. A customer service department is staffed with trained and knowledgeable employees who are available to answer your questions in person. Our company is also available for free consultations on machine selection, installation, and training. For more information, contact Yash Machine Tools today. Our products include horizontal and vertical lathes, milling machines, turning machines, and other machine tools.
In Conclusion
Heavy Duty Lathe Machines are among the most often used lathe machines because to their excellent quality and quick production. These are designed to resist the most demanding shaping tasks and are constructed of premium iron and steel. They are especially well-suited to large-volume manufacturing because to their high-performance ability to work quickly.
By providing superior quality Heavy Duty Lathe Machine, Yash Machine Tools has established itself as a leader in the sector. We provide this machine in various specifications to meet the unique demands of the clients. It was designed and created by our skilled specialists utilising premium quality raw materials and cutting-edge technology.