A Mini Milling Machine belongs to a family of industrial tools commonly used in machining processes. It consists of a stationary cutting device with a rotating cutting tool and a fixed movable table. A work piece is firmly secured on the table that rotates a spinning blade around a stationary diamond cutter to create the exact cuts required for the intended result. The term 'mini' is used because these machines are specifically designed to be used in smaller operations.
Advantages of Mini Milling Machine
These machines have several advantages over traditional milling machines. They are fast, requiring only a fraction of the time for traditional processes, such as turning, sanding, or finishing. They are also more convenient to use and can even reduce workloads in some instances. The best mini milling machines are designed to work in all kinds of conditions, including low humidity and salt fog, making them suitable for many outdoor applications as well. Many mini machines use robotic technology to assist in cutting and other tasks. The latest designs come with automatic systems and powerful engines to ensure smooth operation.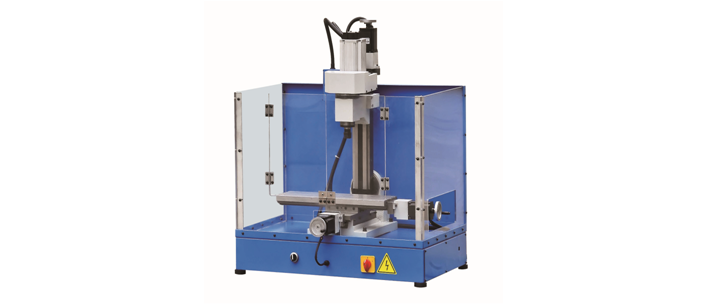 Three Important Features to Look In Mini Milling Machine
One of the first things you should look for when it comes to buying a reliable machine is its durability. There are many types of machines in the market and quality often depends on the type of materials they can handle. A good quality rotary tool should have decent power, a high maximum speed, and the ability to cut through heavy-duty materials such as stainless steel. A good quality machine should also have decent torque for efficient cutting performance, accurate adjustment capabilities, and high durability. All these features make it easy for you to rely on your mini milling machine whenever you need to mill heavy-duty materials.
Another feature that you should check when buying a reliable mini milling machine for drilling is its feature to adjust speeds depending on the type of work being done. This feature comes especially handy when you want to run a drilling operation slowly or quickly to achieve different results. Speed adjustment allows you to choose between slow and fast operations. For example, if your project calls for a slow speed, then you can do so. Likewise, if you want to do your drilling jobs quickly, then you can increase the setting.
Advanced Features of Mini Milling Machines
Some of the latest and most advanced mini milling machines are that, that they can be mounted on worktables. These powerful milling machines come equipped with benchtop and tabletop versions that allow you to drill holes in different surfaces such as wood and concrete, among others. Because these machines can work simultaneously on both worktops and tables, their overall performance and efficiency increase dramatically.
The mini machines that can be used for drilling are just like the large ones in terms of their speed, capability of drilling numerous holes at one time, and ability to withstand heavy-duty operations. But because these are smaller versions of the bigger machines, they are less expensive. Once you have made your choice, you can easily find the perfect machine for your needs at the best price possible.