Investing in a mini milling machine is a wise investment for any small business. This type of machine is easy to use and can be used for a variety of different projects. These machines are also very affordable.
Why Invest in a Mini Milling Machine?
Mini Milling Machine offers the perfect blend of power and precision. It's a versatile machine that provides the best value for your money. It's perfect for small shops and hobbyists.
It's one of the best selling mini milling machines on the market. You can use it for a variety of projects, including cutting, drilling, and turning.
It's built with a durable cast iron frame, which ensures durability. It's also equipped with a safety shut-off switch to protect the operator while milling. It also has a gearbox, making it easy to switch between settings. The machine also has a high torque output and adjustable depth stop, so you can do precision cuts.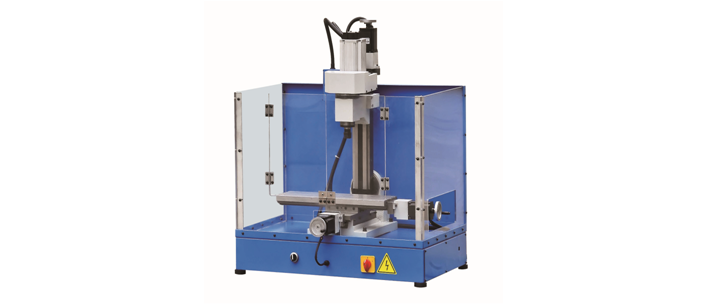 What are the Benefits of Milling Machine?
Whether you're working on your own or for a small business, a mini milling machine can be a good investment. This mill is easy to use and will help you accomplish your projects without spending too much money. The motor is accurate and can handle small work pieces.
The mini milling machine offers an easy-to-use design and a durable construction. This milling machine has a durable base and is also designed for intricate projects, such as drilling and milling. It's ideal for educational purpose, but it's also a good choice for electronics and model building projects.
A strong motor can help you complete projects faster and avoid overheating. It's also important to have a milling machine that has a good weight to minimize vibrations. Also, a stand is usually a bonus accessory on a mini milling machine.
The Bottom Line
Whether you're looking to drill, engrave, or do fine detailing, the Yash Machine Tools mini milling machine is a great choice. It has a column that offers a sturdy support. The headstock gives you better control over the workpiece. It also has a gear drive. This mini milling machine is a great tool for hobbyists and students. It makes it easier to work on large projects. It is vibration-free. The milling machine also features a fine feed head control. This means that you can make precision cuts on small parts.