Using a MIG welding machine is a great way to improve the quality of your welding. It is also a great way to increase your productivity. This is because it is capable of bringing together metals in a very quick manner. It also has a Pulsed or Globular transfer mode. It can also have a DC power supply.
What is Globular Transfer in MIG Welding Machines?
Several different transfer modes are available on MIG welding machines. Each one has its own characteristics and limitations. These characteristics are determined by the power source used to run the machine. Each method has advantages and disadvantages.
Globular transfer is a medium to high energy welding method that produces large irregular drops of molten metal. These droplets are twice the diameter of the electrode wire. The droplets are propelled from randomly varying positions relative to the electrode center.
This method is often used for carbon steels with 100% CO2 shielding gas. However, it can also be used with straight CO2 or an ArCO2 75%/25% gas mix. Compared with the short circuit method, the globular transfer method produces a higher electrical resistance and a large volume of weld metal. It also produces a higher spatter rate.
Globular transfer is a more expensive method of welding, because it uses more wire. It can also be messy. The weld bead can be uneven, promoting defects. It is also susceptible to electrode contamination.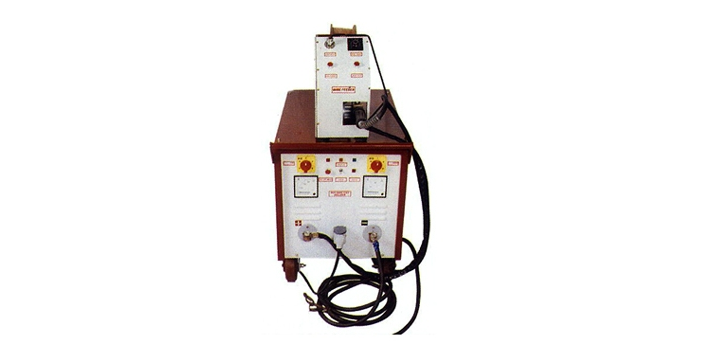 What is Pulsed Mode of Metal Transfer on a MIG welding machine?
Using the pulsed mode of metal transfer on a MIG welding machine is a good way to lower spatter and distortion. This mode can be used to produce low heat input, high deposition rates, and high quality weld beads.
Most pulsed waveforms have built-in adaptive technology that allows less experienced welders to produce quality welds more consistently. This technology can be a good choice if you are looking to reduce the number of trained individuals needed to weld. It also allows the power source to be tailored to your process.
Pulsing also reduces fumes and spatter. These features reduce the need for clean-up, reduces the risk of burn-through, and creates a safer work environment. The use of pulsing also leads to improved bead appearance. It allows for more control over arc starts and stops, which reduces weld defects.
Depending on the type of wire, different manufacturers use different arc stabilizers. It is important to use the proper inductance and slope controls to minimize spatter. It is also important to use the right wire feeder.
MIG welding machine with DC Power Supply
Choosing a DC power supply for MIG welding machine can be an intimidating task. You need to decide whether you want to work indoors or outdoors, and then choose the right power source for your welding application.
Some of the most common power sources are transformers and inverters. These types of welding machines convert utility mains electricity into high-current and low-voltage, and then rectify to DC. These power supplies offer a variety of benefits, including light weight, multi process capability, and additional efficiency.
AC-DC transformer-rectifiers can be used for both AC and DC welding. They have movable parts, which can produce the best arc characteristics. The primary windings provide a small reactance on the output side, and the secondary windings partially decouple from the primary windings. These power supplies are typically least expensive, and can be used for many welding applications.
Thyristor power sources are ideal for many welding applications. They have a variable output, and can be controlled remotely. They offer all of the advantages of transformers and inverters, but with more control over current.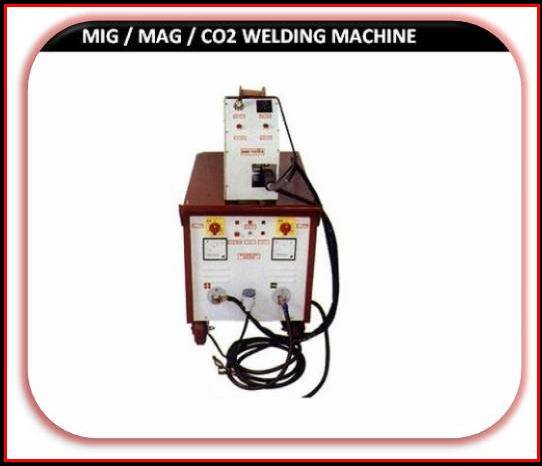 Heat Affected Zone (HAZ) in MIG Welding Machine
During the process of welding, the Heat Affected Zone (HAZ) becomes formed between the weld metal and the unaffected parent metal. This zone undergoes microstructural changes, thereby altering the properties of the material. It can vary in size, severity and intensity. Its effects on the base metal depend on the amount of heat applied and the thermal diffusivity of the base material.
It is important to understand the changes of the HAZ because these changes can lead to failure. These changes can also affect the corrosion and cracking resistance of the material. It is advisable to reduce the HAZ by undergoing heat treatment. However, it can be very costly.
Depending on the type of welding, the size and width of the HAZ will vary. It depends on the type of material, the density, the thermal diffusivity and the duration of exposure to heat.
In order to reduce the size and width of the HAZ, it is necessary to understand the material properties. This is because a large mass of cold metal can have undesirable molecular behaviour.
In Conclusion
Arc welding, often known as MIG or metal inert gas welding, is a type of soldering that heats the weld area by firing a constant solid wire electrode into it. The two basic materials are melted together to create the connection.
In the automotive business, MIG welding equipment are used to construct homes and structures as well as repair car exhaust systems. It is the most preferred professional welding and is applicable to a variety of metals. For thin metals like alloys of aluminium, it is the preferred technique.