How does the Sharpening Aspect remain in End Mill Grinder?
End mill grinder is compact grinding equipment that comes under grinding tools category. It is applied in all selected industries to perform minute and complicated machining purposes which are not possible in higher range of workshop equipments. It works effectively by several ways such as,
Fast in sharpening end of metals and other types of work materials
It is a quite efficient milling tool applied to sharp lengthy work materials
The machine design has been made with easy control options
It can sharpen with little vibrations however, it requires relatively lesser time for finishing.
Tool Bits that can be added with End Mill
When it comes to end mill varieties of tool bits can be added to get different milling operations such as t-slot cutters, ball end cutters, etc. These tools are chosen based on the type of surface required like flat surface or angle cut at the end of the work piece.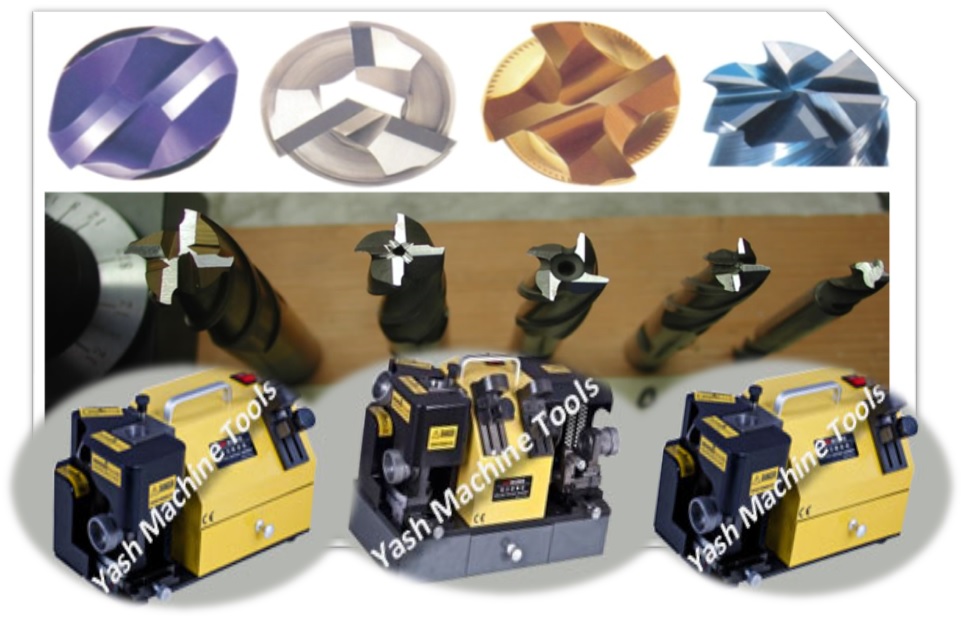 Metals Preferably Applied in End Mill Grinder
End mill can handle different metals including steel, aluminum, copper, bronze, etc. The milling tool has to be selected based on the thickness and the length of milling that is required.
The Machining Significance in Chamfer Device
Chamfer device is one which has an angled edge at the end of the machining tool. It is preferred for user-friendly installation and it is customized in terms of varying machining diameters. The adjustable cutter head is a flexible choice which can be set to match the metal thickness for instance if the metal is iron the cutter head can be adjusted to match the gauge.
Heavy Metal Machining Operations Possible with Chamfer Machine
It is applied for variety of machining operations like drilling, creating grooves in metal works, secondary drilling and turning, etc. It is a perfect tooling choice for work materials like forged steel or metal work piece or metal bars. These components are made from highly corrosion resistant materials that make it eligible for cutting metal pipes and for creating drills in pipes as well.
Other Compact Grinders Similar to End Mill and Chamfer Machine
Apart from Chamfer and End mill grinder, there are different grinding tools available for specific grinding and drilling purpose. They are,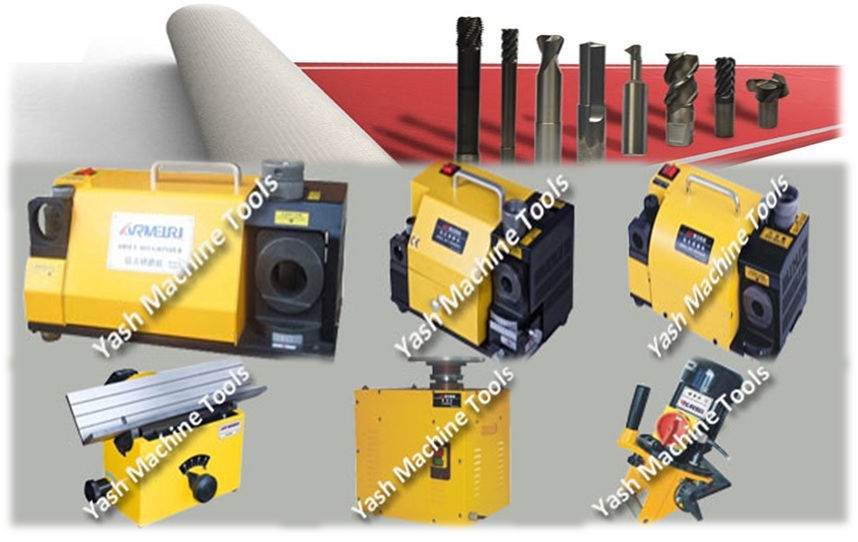 Tool Grinder – Applied specifically for grinding complicated portions in internal surface and external surface of the work materials.
Complex Grinder is a multipurpose device which can work in terms of grinding and drilling as well. It is one of the cost effective tools.
Screw Tap Grinder-It is applied for grinding conditions where no compromise is made in grinding dimensions.
Compact Grinding Equipments 
Yash Machine Tools supplies variety of machining components for large scale as well as small scale engineering industries. We also offer compact grinding equipments mentioned above at affordable price. Visit our site and choose the suitable one.
Conclusion
Smaller size grinding equipments are available in different models and with different tooling options as they are very convenient in machining precise, minute and prominent drilling and grinding operations which are not possible in higher range of workshop machines.