If you're thinking about purchasing a chamfering machine, it is important to know the process of chamfering. The following article provides an overview of chamfering machines and explains how they work. If you're considering purchasing a chamfering machine for your own use, it is important to consider the following considerations:
Chamfering
Nowadays, many small-scale and medium-sized manufacturing industries are focusing on automating processes. A chamfering machine offers many benefits including simplicity, compatibility, efficiency and affordability. A chamfering machine can be used for various applications, such as architectural and tech products. This paper describes the working conditions and benefits of double-head chamfering machines. Moreover, we discuss about the benefits and limitations of each machine.
The mechanical industry is one of the most common applications of a chamfering machine. This machine cuts bevels on right-angled edges and can make assembly easier. It can be used in many industries, including carpentry, metal processing, furniture manufacturing, and even in electronics. The process of chamfering can simplify assembly processes and make the parts of machinery more robust. Moreover, many machine tool manufacturers are increasingly adding other functions to their machines.
Chamfering Process
The Chamfering process is an important part of many manufacturing processes. This process is generally performed by hand or with the aid of a chamfer machine. It can be a relatively simple teaching tool, or a complex process that needs a specialized jig to complete. Regardless of the type of chamfering process you need to perform, there are machines available for that. Listed below are some of the more common types of chamfering machines.
A chamfering machine uses a cylinder-like tool to create the chamfers on the edge. This tool is designed for easy blade changes and features a hinged job-holding element. Its blades are designed to chamfer the edges of the workpiece with a consistent angle. The cylindrical tool has a chamfering angle of between ten to fifteen degrees and a mirror-like surface.
Chamfering Machine
A chamfering machine is a tool that cuts a transition edge between two surfaces. This edge is sometimes referred to as a "bevel", and is processed at a 45 degree angle between two adjacent right-angled faces. It is used most commonly in the mechanical industry, including furniture manufacturing and carpentry. It also has applications in engineering and mechanical assembly. Here are some of the most common uses of a chamfering machine:
The chamfering machine is an excellent choice for chamfering components that are up to 200 mm in diameter. This machine also features a robot that loads and unloads the gear hob. It is a versatile tool that is designed to make chamfering easy, fast, and precise. Its heavy-duty design makes it ideal for chamfering large diameter components. It is also equipped with indexable inserts to keep machining costs low.
Chamfering Machine Design
Chamfering machine design includes a bed with a chamfering tool at the center. The work piece is held by pneumatic cylinders or grippers. A motor and feed tracks move the work piece forward. The tools move according to the size of the work piece. The chamfering process is completed when the tool and work piece come into contact. This machine can be used for a variety of industries. Listed below are some of the advantages of chamfering machines.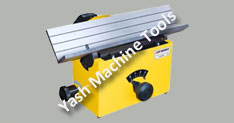 There are two main types of chamfering machines. Non-automatic double-head chamfering machines are the most commonly used ones. This design feature allows the operator to process both OD and ID simultaneously. Its chamfering rates can be high enough for industries, but conventional chamfering machines have many drawbacks. Improved chamfering machines are capable of chamfering both sides of a component at once. This feature is advantageous for small and medium-scale industries.
Chamfering Machine Price
The Chamfering Machine price varies from manufacturer to manufacturer. Some manufacturers will offer different prices depending on the volume of orders. Depending on the size of the component to be chamfered. A Chamfering machine is a useful tool in the fabrication process, whether it is a car door or a piece of furniture.
The Pipe Chamfering Machine market report will provide a comprehensive analysis of global, regional, and country-level markets. It also covers the competitive landscape, including key manufacturers and their sales and revenue. The study also looks at product launches and development, and anticipates future market growth. The Pipe Chamfering Machine market is expected to grow at a CAGR of xx% over the next five years. In addition, the report will highlight the key trends influencing the market in a given region.
Chamfering Machine Supplier
Chamfering machine supplier can offer two different types of chamfering machines. One type is manual while the other is automatic. Both types are available in carbon steel, stainless steel, copper and aluminum. They can be used for internal and external chamfering. The blade is variable, enabling it to achieve a smooth finish. These chamfering machines have good mechanical parts that ensure their stability. The angle of the straight line part can be adjusted from 15 degrees to 45 degrees.
The Chamfering machine supplier can provide a variety of different options. Some of these machines include a Stalker, an OD/ID chamfer, and a facing operation. The flexibility of the chamfering machine allows the user to choose from any combination of operations and change the depth or angle of the chamfer. The machine can be set up with a conveyor, control panel, and electrical hopper for caps. The cost of a chamfering machine supplier depends on the size of the chamfering job and the amount of production that it does.