Welding Made with Aluminium and other Components
Welding process is of various kinds and the machinery applied for welding illustrates the type of welding required. TIG welding is one of the welding processes where reactive materials like aluminium are used for welding.
Power Source –A Mandatory Source to Decide the Safety Aspects in Welding
Welding can take place only with power drive force and the power source decides the type of welding required. For example, TIG or Tungsten inert gas welding works with tungsten gas and it is preferred for arc welding process.
Precise and Uninterrupted Welding Operation with Constant Power Source
Welding component equipped with impending power source is considered suitable machinery for large welding works. Manufacturers focus on obtaining recent technology while modelling the circuits which stays reliable option for constant and uninterrupted power supply.
Welding Technology from Welding Devices Supplied by Yash Machine Tools
Yash Machine Tools is a world of machineries where investors can find wide range of workshop tools for various machining works. They have welding components embedded with latest technology such as MIG/MAG/CO2 Welding Machine, TIG and MMA welding machine, etc. Each welding device model is provisioned with auto protection and arc start specifications.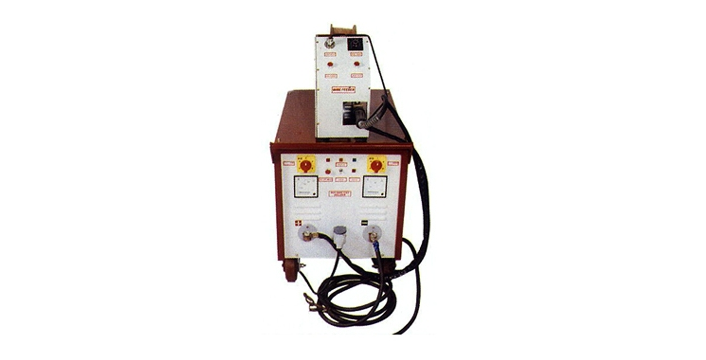 Power Source Provided in MIG/MAG/CO2 Model
The welding process takes place with the help of multiple power sources such as MIG or Metal Inner Gas, MAG or Metal Active Gas for welding and CO2 is applied for shielding. Thus investors can find reliable and potential power source for a robust welding mechanism
How the Multiple Power Source work for effective welding activity?
The different power sources produced by different gases helps to avoid oxide formation thus favour for smooth and uninterrupted welding. Similarly, the wire feeder mechanism torch provisioned with this equipment stays a compatible feature to cope up with different types of welding process wherein, additional DC power source is activated.
Specific Applications of MIG/MAG/CO2 Welding Machine
This equipment holds the feature to handle multi level welding operations such as for small scale to large scale engineering industries, fabrication works, and simple and well as heavy structural welding as well

TIG welding component and power functionality
TIG welding equipment supplied by Yash Machine tools is equipped with inverter technology that creates high frequency power supply. It can produce the right amount of power to manage higher welding performance.
Attractive Features of TIG
Tungsten Inert Gas welding device from Yash Machine Tools is specially designed to carry over variety of input voltage that keep the machine support flawlessly for non-stop welding operation. Similarly, the structural features are also very attractive; hence, maintenance is also found to be an easy aspect.
Conclusion
Welding tools supplied by Yash Machine Tools are designed as per the global industrial requirement. These tools are made from high quality materials and they stay compatible for long term and non-stop production that includes great amount of welding operations. Moderate Pricing is another attractive feature offered by Yash Machine Tools.