CNC turning lathes are a type of high-precision machining machine. They perform basic machining operations, such as drilling and milling, and are equipped with sophisticated controls. These machines also have the capability of implementing complex carbide tooling and processes. A CAD/CAM system is used to program a CNC lathe, and it can continue turning parts without manual intervention. This makes CNC lathes a popular option for many companies, from small to large.
Most CNC lathe machines have one or two leadscrews. These serve as the means for moving the carriage, while others use a half nut to drive the cutting tool. The lead-screw is also connected to the pinion, which moves along the rack. Once a screw is cut, it must be installed in the chuck. A nut engages with a keyway cut in the leadscrew.
The tools in a CNC lathe machine depend on the size, shape, and features of the machine. Those with high precision needs will want a high-precision CNC lathe machine. The best choice will depend on your specific needs. A large-volume manufacturer may need to use one of these machines for low-volume production, but a small shop might find them more versatile and efficient for a variety of tasks.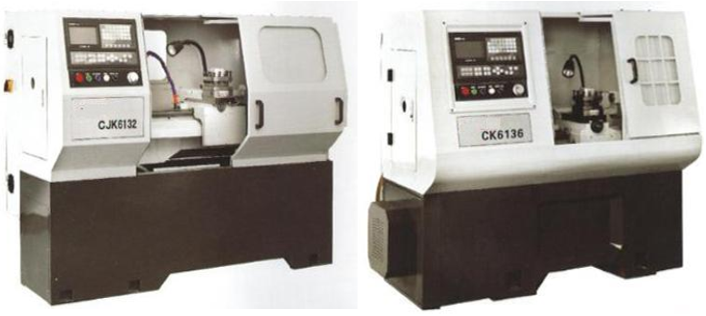 The benefits of a CNC lathe machine include high-quality products, reduced labor costs, and increased productivity. You can achieve the same quality with fewer man hours than with a conventional machine. These benefits will translate to a reduction in production time. With a CNC lathe, you can cut through metal, plastic, and wood with the same precision and speed. It will also help you save time by cutting out excess material.
A CNC lathe machine can be controlled by a programmable controller. This controller controls the movement of a CNC lathe. The software used by the machine determines its ease of use and ability to support various functions. For example, proprietary software offers better features, is easier to install and provides good technical support. Open-source software, on the other hand, has a vast user base and online resources. It is essential to choose a CNC lathe that is compatible with your operating system.
A CNC lathe machine is an advanced piece of equipment for manufacturing a variety of components. The axes of a CNC lathe machine determine its capabilities. Lower axes are for simple machining, while higher axes are for complex machining. For example, a low-cost CNC-lathe machine may be able to handle complex components. A high-end model can perform milling and tapping, as well as boring.
A CNC-lathe machine can be operated manually or through a software program. Unlike a conventional lathe machine, the CNC-lathe can be programmed to perform the production process through a software program. It requires less manpower and can be programmed to perform various tasks. However, a CNC lathe machine is not for every application. It can be useful in small-scale production facilities, but it is also useful in large-scale production facilities.