Small Scale Business with Simple Management Tools
Running a workshop through moderate commerce is an appropriate and advisable idea for beginner investors. The world of machining provides extensive opportunities to make money through different forms of activities like blacksmithing, carpentry, tinsmithing, etc.
Welding Workshop-Why it is the most suitable of all?
Metal components and machining requirements stay important categories of most demanded work in many industries where metal remains the major ingredient. Combining smaller portions or shaping them to the desired dimension are among the expected ranges of tooling works and equipments like welding, drilling, milling, etc, have significant role to play. These kinds of minute exertions are required for automobile and machine repair, metal gadgets; etc Entering into entrepreneurship with compact range of apparatus is the right idea to move over safe path.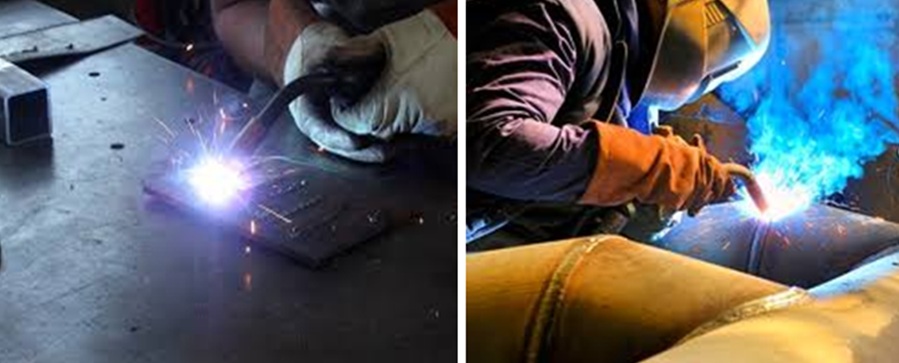 Different Kinds of Moderate Business Programs and Advices
To be on the safer side and to reach reliable profit on venture, adopting the following methods is of great use such as,
Always evaluate the capital investment you can afford and the kind of works which can be managed
Stay away from conventional forms of work and be choosy in selecting modern yet economic ones
Start with repair shops where minor welding requirements can be performed
Check out the basic types of devices needed for the purpose and buy accordingly
Ensure safety aspects of the machine as this will help trade owners in reducing accidental loss or damages
Evaluate the possibilities and reliability of large level entrepreneurial growth
Consult with experienced trading consultants before developing or enlarging into large scale commercial plan
Gradually improvise heavy duty operations depending on proficiency you have reached and confidence which consumer have on you
Preferable Kinds of Undersized Scale Fusing Works
TIG – TIG weld is one of the compact ranges of fusing apparatus. This is done by establishing an arc and forming a weld puddle and then the fused puddle is then pushed along the joint in the bond. This equipment stays supportive to do varieties of bonding actions like,
Creating weld pool at the adjoining edges
Overlapping edge of one piece with the flat surface of another
Making bonding of two parts in particular angle
It helps to produce high quality and clean way of bonding
Suits best for more fusing activities with different raw materials
Safe to work with as it leaves no sparks or spatter neither fumes nor smoke

Metal Inert Gas Welding (MIG) and MAG Process
MIG is yet another portable form of welder that has been in existence since 1940. This is an acronym of TIG yet stays unique as it is compatible and does not react with other substances at the time of fusing. MAG on the other hand, stays effective for rational bonding of materials which are quite complicated to combine. Yet these varieties are excellent options for smaller level business as they might be operated over various metals like aluminium, steel, stainless and mild steel, copper and copper alloys, etc.

Conclusion
Starting a small level business or workshop over favorable circumstances should be formulated with the help of simple machining management tools. To meet the needs of minor tooling operations there are varieties of compact devices available in the market today.