Types of Educational Machines
There are many educational machines that are specially designed to train engineers, technicians and other plant operators. Unlike convectional machines, education machines are designed for extra safety, robustness and have many automated features. Some common machines include: CNC trainer lathe, CNC miller, convectional milling and lathe machines, grinding machines, planers and other workshop machines.
Special and enhanced features of CNC trainer milling machines and its use for education purposes
CNC trainer milling machine is a variant of the milling machine and is widely used for education purposes. The machine is made to high precision and is able to churn different sizes of metal work pieces with wide range of dimensions and tolerances.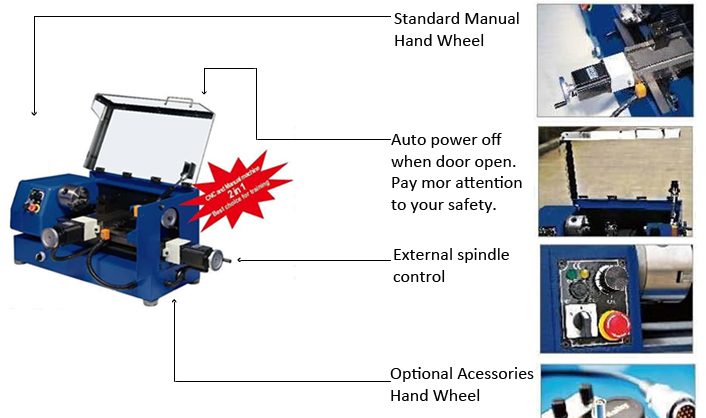 The equipment incorporates a hydraulic clamping mechanism which ensures that the work piece is well clamped for the milling operation.
The miller is very robust with tough mechanical drives that are suitable for machining steel. The bed is manufactured from stress relieved casting which offers high strength and durability. The machine has many built in safety features such as emergency stopping systems and safety locks.
The machine software is specially designed for easy programming and has debug features that assist the programmer identify mistakes in the cording process. The codes can be input in various forms such as ISO format G, M or T codes.
Special features of the CNC lathe machine and use for workshop training
The CNC trainer lathe is a replica of the modern day computer numerical control lathe. This lathe is specially designed for educating students. Since CNC lathe machines are programmable, education lathes are specially designed with an interface that allow easy program cording, debugging and students can also test run the codes before implementing them.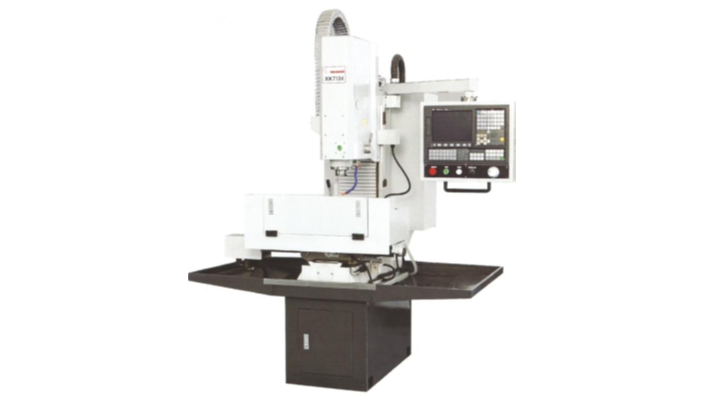 CNC trainer lathes have the capacity to link with a desktop computer. This allows students to feed tailor made programs using high level language. They also allow part programming.
CNC trainer lathe have in built strength to handle extra loads that may be imposed by students who don't fully understand the machines. These lathes also have automatic start and stop operations and emergency switches.
CNC education machines also incorporate many added features and tools to perform most of the lathe operations. They have high precision and accuracy.  Some of the CNC trainers also offer CAD/ CAM and Flexible Manufacturing Systems (FMS).
Features of the mini milling machines and its applications
The mini milling machine has the same features of milling machine but is smaller and more robust. It is an economical and affordable for most educational institutions. It has the capacity to perform mill/drill operations. It is suited for light duty milling.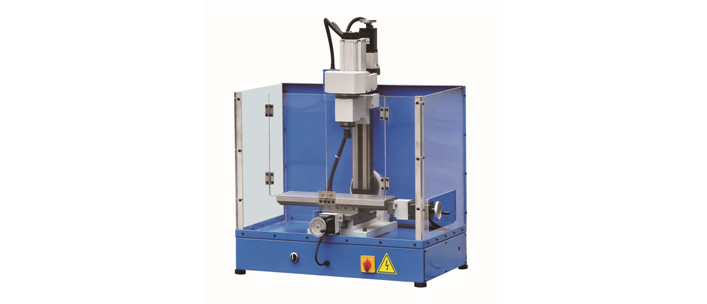 Features of Education Lathe Machines
Educational lathe machines are also specially designed with extra strength, precision, accuracy and a very smooth bed. The machine has automatic braking systems and safety lock to prevent accidents. These machines also come with extra features and attachments to enhance the training process.
Conclusion
There are many different education machines that are specially constructed to enhance training. They have extra safety features, emergency stops and are very robust.