A CNC Lathe Machine is a sophisticated machine that can produce parts with a multitude of complex features. There are many different types of lathe machines and choosing one will depend on your specific business needs. Before you buy a CNC machine, you should consider a few things to ensure you get the best value for your money. You may also want to consult with an expert if you are unsure of which type to purchase. These machines are a great choice for a number of different purposes.
CNC lathe machines come with a programmable controller that allows them to perform precise operations. The software that is installed on the machine will determine how easy it is to operate. Some machines will come with proprietary software and require a large investment in technical support. Open-source software is free and has an extensive user base. In addition, it offers more online resources for users. Using the right software will save you time and money, so be sure to look for a system that supports your preferred operating system and the software you plan to use.
The most important thing to look for when purchasing a CNC Lathe Machine is the overall condition of its electrical cabinet. Whether or not the machine is in good condition is completely up to the owner, but it is important to check for any signs of wear and tear on the machine's interior. Make sure that the machine's electrical cabinet is clean and uncluttered. This could be a sign of loose or damaged wiring or components.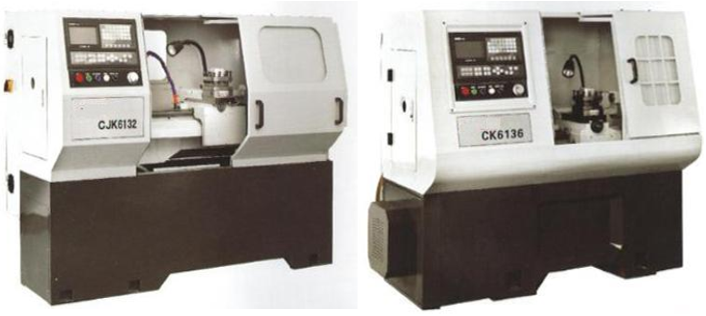 Another important thing to consider is the type of software that is installed on the machine. CNC Lathe Machines operate using a programmable controller. The software used is very important and will determine the accuracy of your machine. Some machines use proprietary software while others use open-source software. When purchasing a CNC Lathe Machine, it's best to choose the one that comes with the most features. There are many benefits of using proprietary software. Firstly, it's easier to install, while the latter has more features and a large user base.
A CNC Lathe Machine's programmable controller controls the machine's movements. Choosing a proprietary software is a good idea if you want more control over the process. Its software should be easy to use and give you the flexibility to make changes. However, the more features you need, the better. Some models come with more advanced features. For example, they have more control over the speeds and axes. You can program them with a computer.
A CNC Lathe Machine is a multifunctional machine that can be used in many different industries. The CNC control determines how the parts are sized. You can also check the capacity of a CNC Lathe by pulling the hours. This will give you an idea of how long the machine has been in service. You should also take note of the quality of the lathe's work. A poorly maintained machine can lead to a high number of problems, so it is important to buy a new one if possible.