Why Hydraulics is considered better mechanics?
According to Pascal's Law "Pressure Exerted on a fluid is distributed equally through the fluid" and this is the basic definition of hydraulics. This method is applied in different ranges of equipments to handle small to heavy duty operations and it can be found from car brakes to machining tools. Though they are simple in operational aspects, yet their applications are found to be effective due to the work force or pressure is distributed equally with the help of suitable fluid.
Demand Focus with effect from Growing Automobile Sectors
With the auto industry coming back with a bang in spite of recession, there has been considerable demand for the products based on above principle, especially tooling and mechanical components. Reports suggest tremendous turn over for this industry.
Mobile Hydraulic Equipments
Used in Agricultural tractors, earthmoving devices, material handling apparatus, rail equipments, road construction devices, rigs used for drilling,
Marine
Applied in the Preparation of vessels, making of fishing boats, equipments used for naval purposes, etc
Aerospace
Used in Transmission equipment, rudder control, aero planes, rockets, spaceships, etc
Estimated Demand of Hydraulic 1995-96   Rs 595- crores
Domestic Production                                      Rs 450-Crores
Imports                                                               Rs 145-Crores
Demand Projection
1995-2001
| | | | | |
| --- | --- | --- | --- | --- |
| Requirement Areas | 1995/96 | 1997/98 | 1999/2000 | 2000/2001 |
| Domestic | 450 | 495 | 545 | 595 |
| Production | 145 | 165 | 180 | 195 |
| Total | 595 | 660 | 725 | 790 |
Sheet Metal Hydraulic Equipments
Sheet metal works are done in different forms and the presence of pressure distribution technology is considered important to deliver the pressure in equal proportion on the work material. Industries including forging, aerospace, mobile equipment, marine are some of the prominent ones in the list that depends a large on this mechanism. Though the kind of device differs the working principle remains the same.
Press Apparatus using Fluid Technology
Press is considered to be one of the most important devices in sheet metal works. It is applied for deep drawing operations, punching, creating rivets, stamping, pressing and compacting. This machine is specially created to carryout sheet metal work and stays ideal for continuous production. Forging industry makes use of this to perform varieties of operations including the following,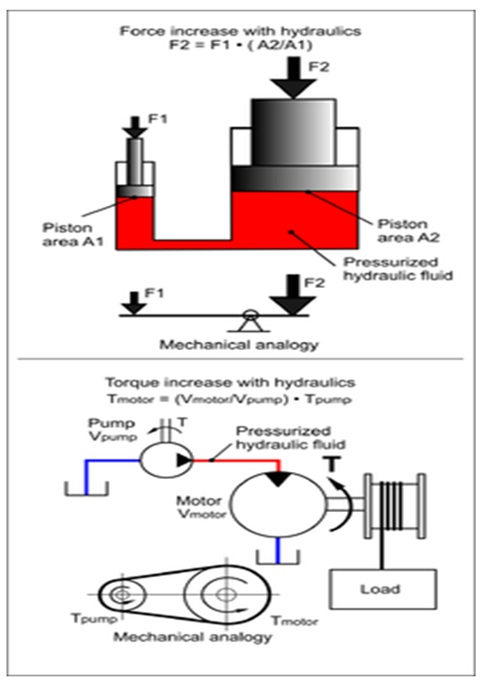 Metal Forging Manufacturing
Forging is of four main types such as die forging, cold, open die and seamless rolled ring forging. The role of press is considered applicable for metal forging and preferably close die.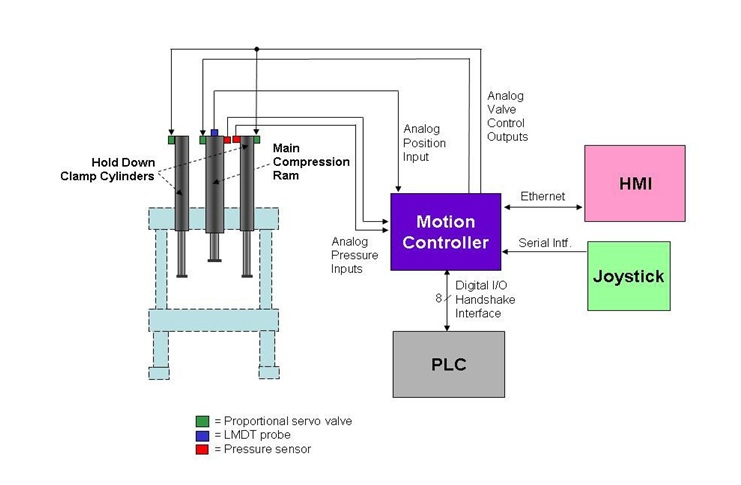 How it works for close die forging?
The press equipment helps to provide the required force to the work material wherein it allows the tool to do the forging part. It is considered as one of the prominent applications done with the assistance of hydraulic press apparatus.
The force is applied from above and makes the Ram and die in the upper portion to move towards the work material.
Continuous pressure is distributed equally over the material.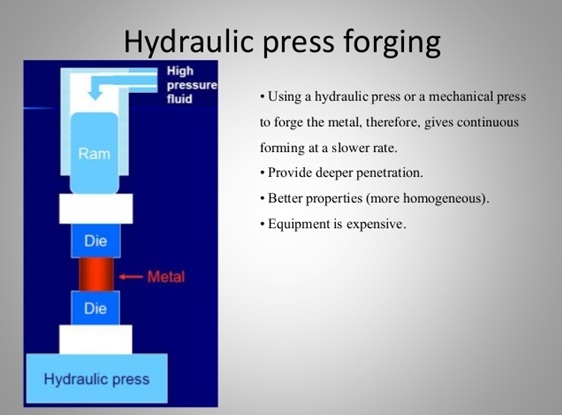 The mold closes and helps to complete the forging process.
The continuous mechanism will make the material deform throughout in uniform manner with impressions created by the pressing equipment.
Die forging products can be produced continuously using this versatile device as it is designed with excellent load capacities.
Conclusion
There has been considerable preference given by industries for hydraulic machines. Yash Machine Tools is the right place to find machining components equipped with the above technology. Visit us and get the one that suits your expectation.