The Inception of Higher Range of Machine Operations
Machining apparatus are always regarded with risk assessment in spite of safety features embedded in them. Most of the equipments have to be managed only with experienced professional support because there is manual assistance required to change over tooling phases. Introduction of computer aid to rule over tooling functions in an easier manner has brought in huge difference in manufacturing sectors resulting in CNC embedded lathe, drill, mill etc.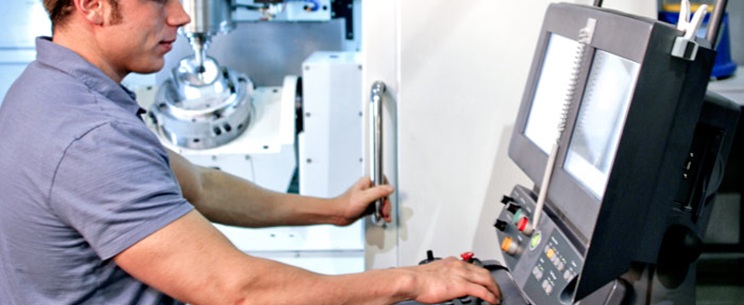 Training Programs to Manage CNC Equipments
The concept of adding automation in machining gadgets is becoming popular now-a-days in view of business benefits. However, handling computed embedded machines require the necessity for exercise and development in terms of programming as well as technical capabilities. Since, this technology can provide various roles in flexible more starting from monitoring to setting series of commands for processing; etc the operator must feel comfortable with manipulation of buttons, switches and other significant procedures.
 Virtual Training
There are multiple choices of education sessions to choose from such as, e-learning, virtual curriculum, interacting instruction, etc. Europe is one among the nations that offers special teaching for computed devices by including the following approaches, key concepts, etc,
Understanding the device from the point of view of operator
Get trained to create programs with respect to production requirement
Detailed study of motion types
Know about special characteristics of programming
Create programs in a flexible and efficient way
Consideration and implementation of procedure in relation to the operation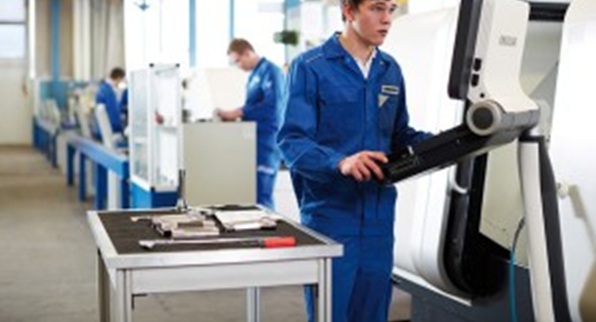 Learning Factors
For effective teaching the following factors of learning have been includes for trainees such as,
Studying machine configuration
Speed and work material feed capacity of the machining apparatus
Guidance for multiple repetitive machining cycles
Understanding controls in different models
Knowing machine panel functioning
Perceptions of sub-programming
Verification of new plans

Merits for Manufacturing
Computer assistance for equipments is a healthy replacement of old form or traditional production technique yet remain simplest
A drill or press for example, the desired speed selection and spindle activation has to be done manually. There has been lots of manual intervention in traditional device set up but, CNC feature has set a new trend in eliminating the manual operational modes. It takes care of multiple roles starting from spindle activation to work material positioning, device turning off, etc and provides excellent automation atmosphere.
More complicated kinds of machining can now be performed in a smart way using this superior feature
Not much skill excellence is required when compared to older form of working because the outcome of performance stays in selection of programs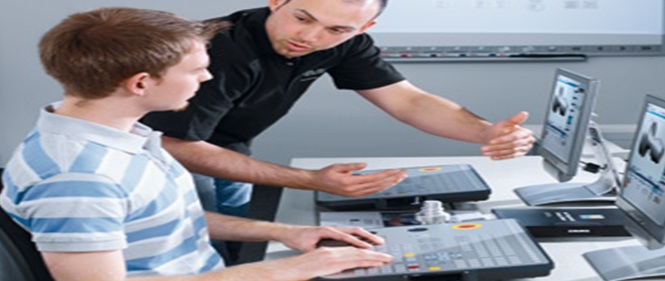 Expected Results
Undergoing specific preparation sessions is supplementary advantage for operators. Since, many manufacturing sectors are shifting their preference to automated process, professional approach of managing mainframe aided equipments will stay advantageous for both industry and the operator.
Conclusion
Learning to operate automated tools is an added benefit for operators and manufacturing companies because such machines will support for fast and reliable production, less expense for labor at moderate investment.