Workshops must be fully equipped with some of the finest machine tools, to ensure all users of efficiency, accuracy and most important precision within every piece of work. Engineers must be allowed to use the ultimate technology in all their projects, to be able to guarantee the quality of delivered time flawless services. Complex assignments require the usage of heavy workshop tools, thus here are some of the most frequently met workshop tools for industrial applications.
Usage of radial drill machine and milling machine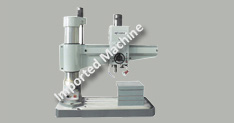 Two frequently used workshop tools are the radial drill and also the milling machine. Different in various ways, yet both very efficient in similar industrial applications, here is how to divide them and when it is best to use one instead of the other. The radial drilling tool may be mounted on a fixed spot, allowing users to chance its speed, being nowadays equipped with an automatic technology, so that results would come up by their own, in a very precise manner, whether dealing with hole drilling or even angled holes. Some of the often tasks operators take advantage of this tool are sanding, polishing and even honing. On the other hand, the milling machine is ideal for reshaping solid materials, especially including metal. Operators may pick in between the horizontal or the vertical model and another difference from the aforementioned tool would be the necessity of moving the material against the rotating cutter. More information about milling machine and turrent milling, visit – http://www.yashmachine.com/tool-room-machines/
Types, features and benefits of the radial drill
Regarding types of the powerful drill machine, users have the possibility to pick one out of three available models. Plain drills have spindles assembled in a vertical position only and operators are not permitted to move the work while the machine is in function. The half-universal design may be swung in different directions to obtain the desired shape of the work, while the last pattern, the full-universal machine has a spindle a user may move in any place direction, no matter the chosen angle, to the vertical position. A standard radial drill machine comes along with the following features: a hydraulic clamping system, a coolant one, chip guard, a work table and a tool box, a test chart platform and also a high endurance certificate, work light and also the instructions manual. But pro active operators are more than welcomed to ask for additional features for such machine tools, here talking about an electronic DRO, a tapping attachment and also a universal titling table for more precision at work. It became a customary item, due to the variety of functions it has. Users may benefit of a radial drill for counter boring, lapping, spot facing, tapping, screwing and of course drilling and it works marvelously well on both rough and soft materials.
Features and applications of milling machine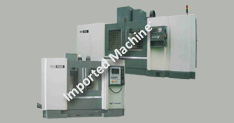 Available in a wide range of versatile models, a milling machine has its own features, some being encountered among the above mentioned ones, for drilling machines. The tools box, cooling pump, a draw bar, an auto feed device, oil collection tray, a digital read out service, combined pad, but also modular clamping kit, are all part of the standard features of such models. Users may also ask for servo-type power feeds if they plan on using the extra features, too. Machinists use the mill machine in metal processing and manufacturing industries, but mostly in constructions. Die sinking, routing and rebating are only a few of the numerous applications such tools have.
To sum up with, both machines can be manually, mechanically or digitally operated, having essential attributes in industrial tasks, being reliable, efficient, fast, redundant and also easy to use necessary tools.