Lathes are the popular tools used in workshops. These can efficiently shape harder objects like wood, metals, plastics, glass etc. The earlier lathes were simple manual operated machines that were capable of forming only cylindrical components. But the modern machines are designed with advanced technologies and are much efficient devices which can be used to perform an entire range of operations required to produce custom shapes out of the harder objects. Cutting, sanding, drilling, knurling and custom formation of the objects are some of the important tasks which can be performed with these modern devices by rotation on the axis for production of axis symmetrical objects which come handy for applications in several industries.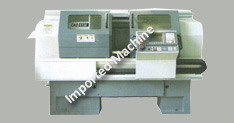 Lathe machines of different kinds are employed today in the industrial processes. These include machineries like all geared lathe machine tools, CNC lathes, turning lathes, heavy duty lathes, light duty and medium duty lathe machines for the choicest selection of the manufacturers. Hence it is easy to buy lathe machine for customized applications in the modern world. However efficient the machine is, it requires care and proper maintenance in order to derive an efficient or optimum performance from it.
Following are a few things which every individual should take care, for obtaining optimum performance from their lathes for a longer period of time.
Maintenance of the lathe machine whether a light duty lathe machine or heavy duty lathe requires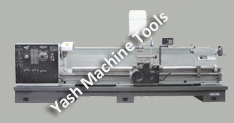 taking some preventive measures which can help in better performance of the machine during the next operation to be carried out while giving it a longer working life. Today's machines are equipped with advanced technologies and most of them are manufactured in accordance to the industrial standards. Most of these industrial machines are designed for continuous operations and can be operated round the clock when maintained properly with correct preventive measures taken on a regular basis.
The industrial lathe machines are heavily prone to factors like rusting due to working conditions filled with dust, dirt and moisture. Hence proper and regular lubrication enables smoother and proper operation with the machine. The machine should be checked properly for any kind of defects like improper fittings, nuts or bolts, worn out components or any other condition of the machine which can result in its breakdown while operating. Improper lubrication of the machine or loose fitted nuts or bolts can cause excessive wear and tear of the machine while creating dangerous operating conditions. It would be much better if the lubricant is changed on a frequent basis if working in much harmful and dust prone conditions. The ways present on the lathe are precise grounding surfaces which should be maintained very clean and dirt free. Before actually employing the machine for work it is advisable to check out if there are any missing parts or any broken or damaged components like shear pins within it.
Working conditions should always be kept in mind while using the machine. In hotter work environments care should be taken so that the machine does not get overheated nor there is any damage to the seals. It would be a good practice to operate the machine at lower speeds while employing the machine in colder work environments.
Added, the operators of the lathe should be provided with knowledge of best practice of working with the lathes. They should be aware of the safety hazards related with usage of lathe and necessary precautions to be taken to avoid these hazards. This will ensure a safer and secure operation with lathe machine. Click here to learn more about Lathe Machine.