Significance of applying all geared lathe machine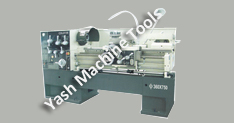 A lathe machine is an important work shop machinery that is applied for a range machining purposes. The lathe is a tool that works in terms of rotating the work piece on its axis to obtain different machining operations like shearing or cutting, drilling, knurling, and many more. It can also be considered as multi-purpose workshop machinery that is preferred for easy application and effective performance. There are different types of lathe machine available in the market suiting a variety of the industrial demands. Moreover, all geared lathe machine is a workshop lathe device designed on modern technology basis for obtaining enhanced performance with precision in machining. It is mainly used for shearing or drilling tough objects. In addition geared lathe machine can be applied for its capacity to high resistance to corrosion hence they are found to be an ideal option for several industries such as mining, paper mills, steel rolling mills, etc.
How all geared lathe machines helps developing workshop activities?
As far as workshop machining process is concerned, lathe machines stay very effective for improving industrial workshop activities. There are variations in the functioning of different designs of lathe machines such as
Medium duty lathe Machine – A medium duty lathe is a suitable lathe machine for metal working wherein, the device is powerfully built for providing ultimate machining performance and trouble free functioning to handle work piece that are of moderate thickness.
Heavy duty lathe machine and Extra heavy duty lathe machine stays useful for gaining ultimate performance as they have higher cutting capacity. These are applied in different industries such as power and mining industry, ship yards, etc. The machine has the provision of large heavy duty head stock to handle work piece of relatively larger thickness.
Light duty lathe machine – An all geared light duty lathe is a durable option for machining applied for achieving precise results in industries like ship building, mining, textile, power plants, etc. wherein the machining requirement will be for handling light weight work piece that has relatively less thickness. To know more about CNC lathe machines, kindly visit – www.yashmachine.com/cnc-lathe
In what ways does all geared machine takes your workshop to the next level?
The recent innovative models in lathe machine designs have been considered a boon to develop the workshop process in industries. The application of latest lathe machines such as roll turning lathe machine which is applied in rolling mill industries, cement plants and heavy metal industries for its full capacity carbide tipped specifications. This new type of lathe device is found to be a user friendly as well as a cost effective workshop option. A lathe machine for woodturning for instance is an innovative machining device that is found to be more useful in producing important furniture components such as decorative and functional aspects from wood work pieces. With woodturning lathe we can produce different shapes of wooden handles, bowl gouges, knurling gouges, etc. Lathe machine for glass working is applied to lean, bend and stretch the glass material to the desired shape and accuracy. It is found to be an economic option for production of glass ware. A lathe machine for metal spinning is applied in making shaping the metal piece to the desired form thus reduces the cost of manual work.

Conclusion
Buying a reliable and durable machine directly from the manufacturer or dealer will stay a beneficial option as it will redeem you from the fear of investing.