Drill point grinder is designed and constructed under supervision of professional who ensures that high quality materials used.  It is necessary for the development and technological advances in drill point grinders that has helps in improving drilling quality as well as efficiency. It cost effective and easy to operate.
Development of Drill Point Grinder Operating System and its Application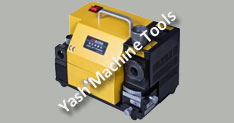 Drill point grinder is the key to changes in the drilling industries that have continued to develop in innovativeness and incorporation of newest technology advancements. These developments have resulted to manufacturing of drill point grinders that are effective and efficient in meeting the modern demand in the industries. The manufactures are producing quality and durable drill point grinder that enhances maximization of the production and increasing the returns. They are developed with precision engineers and expertise. It is developed with essential components such as the accurate drill point and fast in delivering services. It is applied in engineering, automobile and hydraulic industries.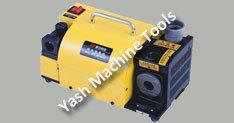 Current Trend of Drill bit Machine and it Applications in Business Today
In current trend of drill bit Grinder machine are geared by inventiveness and originality in the market. The market trend is very competitive and the manufactures ensures their product in offer is of quality design with tangible results in order to meet the increasing demand in the world. They are manufactured with the aim of fulfilling the client desires and needs with optimum efficiency. They are advanced with new technology that helps in adding elegance appearance of the products.
Differences between the Chamfer Machine and End Mill Grinder
There are several differences between the chamfer machine and end mill grinder which includes:  portability, can grind 2 flute, 3 flute, 4 flute,6 flute end mill. It is very accurate and efficiency with rapid speed. While chamfer machine have noteworthy features such as, equipped with suitable control panel and mechanical hopper, fast production, durable, low maintenance excellent performances and corrosive resistances among many others.
Reasons for Using Drill Point Grinder in Manufacturing Industries
They are fabricated from high grade raw material that are evaluated and certified to be durable and hence are very cost effective as the maintenance cost is low. The materials used in manufacturing and constructing the drill point grinder is approved and tested to meet the international standards and conform to the existing industrial regulations. It is certified and accredited for use and this ensures that it safe for use and right of the client is not violated. It is readily available with affordable prices. It is fast and easy to operate. They provide optimum performance with excellent functionality that enables the manufacturers to increase their production and hence capitalizing on the profits.
Conclusion
The drill point grinder is manufactured with quality materials that are certified and meets the international standards .Drill point grinder is one of most outstanding and appreciated machine for durability, operate at high speed, resistance to rust, affordable, easy use, excellent performances, low maintenance cost, reliable operations and superior efficiency.