The Mini Milling Machine is designed to produce small parts. Its durable cast iron body and base minimize vibration and ensure superior results. The mill comes with two speed ranges and can be used for various materials and thickness levels. Its features are listed below. The machine is also easy to use. Suitable for small projects, this mill can be easily operated. The price depends on the features and capacity of the machine. The milling table and chuck are included in the package.
A mini milling machine can be an excellent investment if you are on a budget or don't have much space. It's inexpensive and offers a lot of useful features. It comes with a 360-degree swiveling head. A lot of milling machines don't have such a feature, so it's important to check its specifications. Make sure to look for a milling machine with a wide range of accessories and an extra blade.
Choose a milling machine that has the appropriate amount of torque for your project. A powerful motor can produce consistent results even on a small milling machine. A strong power supply is also important for efficient performance. It's advisable to choose a machine with a safety guarantee. A good milling machine should not vibrate and must be able to handle rough cuts. This will ensure proper cutting. You can also buy one that features a built-in stand.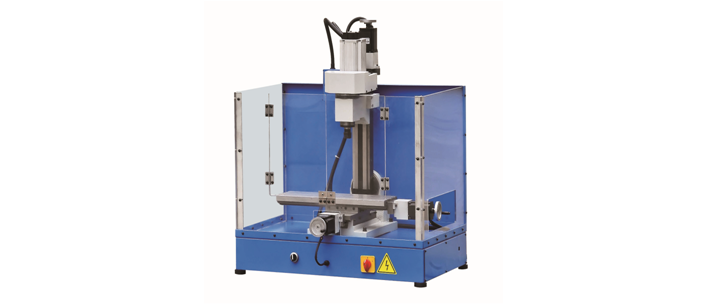 If you're on a budget and don't have much space, a cheap milling machine will do the job for you. These machines have many features. Some models are even equipped with a 360-degree swiveling head. This type of head is hard to come by and is very useful for any DIY project. It will also save you a lot of time and money. So, buy a Mini Milling Machine to make your life easier.
If you're planning to buy a Mini Milling Machine, you can easily complete all your machining needs without leaving the comfort of your home. The machine meets the needs of most users when it comes to precision and functionality. For more details about the mini milling machine, read the following article! The Best Mini-Milling-Machine is a Great Option For Beginners! A Compact and Portable Machine for Homework
While buying a Mini Milling Machine may seem like a small investment, it can be a useful tool in your DIY projects. These handy devices are extremely useful in making small parts and pieces. With the right mini milling machine, you can complete your tasks in a timely manner and save money. So, buy one today. The benefits of a Mini Milling Machine are worth the price of a machine, time, and effort.